Enrollment Begins 10am Pacific on: January 1st, 2022 
and Ends: January 15, 2022 @ Midnight
[ first workout posted January 15th ]
Take the Guesswork Out of Deciding What Exercises to Do With 12 Months of Complete Workouts
If you are always struggling to know what exercises to do with your dog and aren't sure you are doing them right, this is the class for you. Each month I will design a complete workout and post it here for you to follow along with your dog. Think of it like a workout dvd only this time it is for your pooch.


This class will help you understand what a balanced exercise program looks like and how to help your dog achieve a higher level of fitness.
Who Should Participate?
→ All healthy dogs are welcome in this class! 
Why take this class?
➤ Get a balance fitness plan each month
➤ Strengthen all parts of your dog's body in all planes of motion
➤ Get training tips for each exercise
➤ Comprehensive video instruction
Advantages of the Online Class
✔️ Convenience of online learning
✔️ More time to learn the material than the traditional in person class format
✔️ Work at your own pace in the convenience of your home
What's Included?
Each month you will get:
• One "complete" workout plan
• Guidelines for reps and sets
• Equipment used and possible substitutions
• Proper position and posture
• How to change the workout each week so that you are not doing exactly the same thing
• Training tips


Discussion Threads
There will be discussion threads to ask questions.
Video Review
Working students can submit up to 5 minutes of video per month for instructional review. Video review is done by screen-casting for a more personalized experience. Screen-casting is audio-visual feedback (the next best thing to a 1:1 conversation)
Start Date
Class starts as soon as you enroll. First workout will be posted on January 15th.


Format
Each class is broken into lessons, with one or more lecture within each lesson. Each workout will be posted on the 15th of each month.


Timelines
Class lessons/workouts will be accessible until December 31, 2022.
As well as open for video submission, questions, review and comments.
The school reserves the right to modify, update or remove this class at any time.
Class consists of 12 workouts, with 1 workout released each month.
Example Student Video Feedback
"I really enjoy the fitness monthly particularly over the winter months. It gives me focus in doing fitness training, and encourages me to teach my dogs different exercises. The loom feedback is amazing and it is great to watch the feedback for other people as well. Thoroughly recommend this course."
Fiona Ferrar, Loki (Border Collie) & Kahli (Papillion)
New Zealand
What level are the exercises? 
This course will have beginner to advanced exercise with most falling in the intermediate to advanced level. This class will focus specifically on the exercises taught and I will answer questions about the foundation needed but will not be teaching all the foundation movements (see suggested pre-requisite).
Possible Equipment – substitution will be recommended if you don't have equipment used in the videos. FitPAWS is offering a 30% education discount. Klimb is offering a discount as well. Information to get the discount will be available upon enrolling.
▸ FitPAWS, FlexiPAWS, Flexiness Fitness products, klimb platforms, Cato boards, or other platforms you may have and possibly things you have laying around your house.
There are many possible equipment options using household items such as your couch cushions!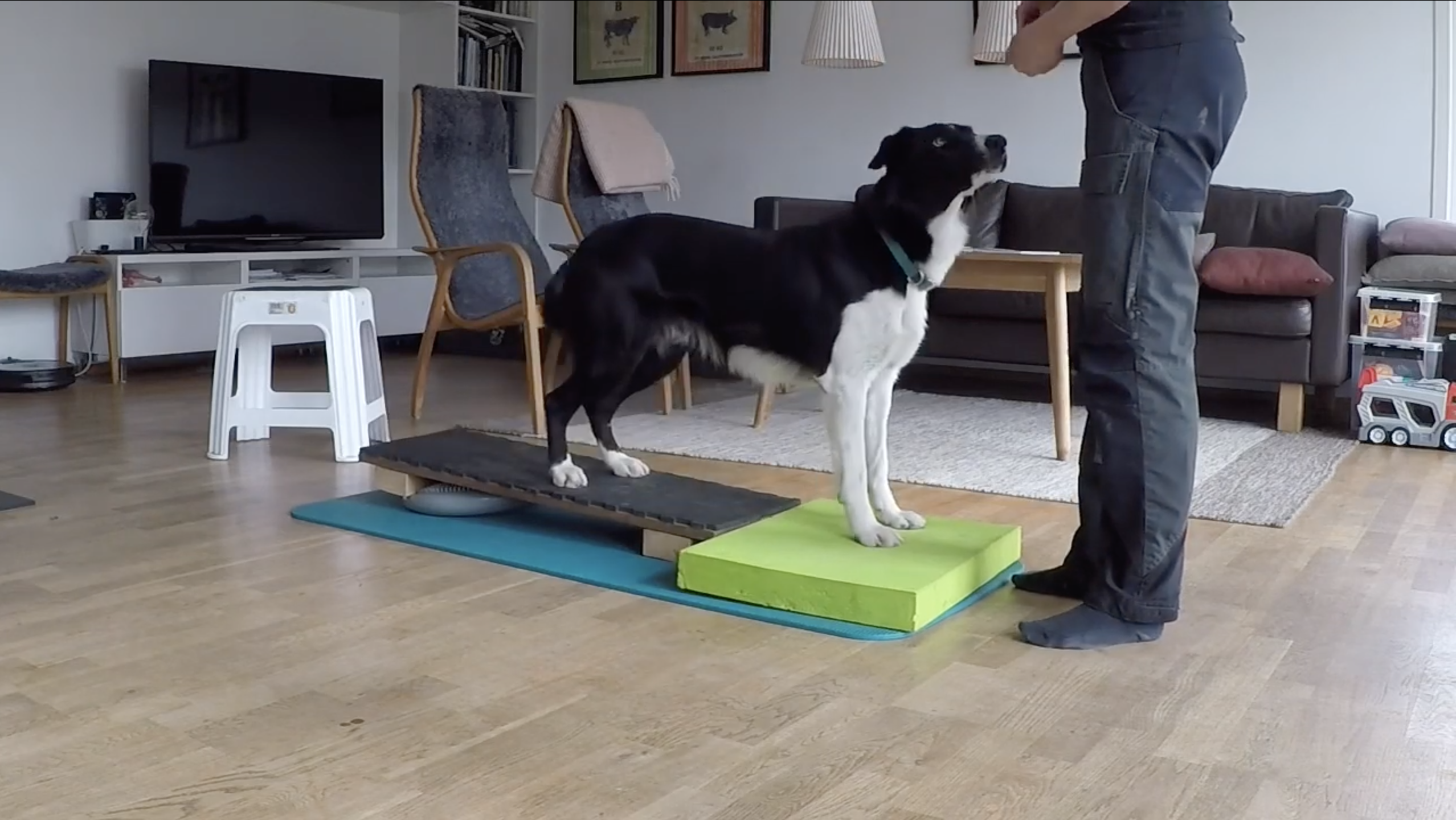 TESTIMONIAL | Fitness Monthly
"I'm really seeing a difference in both how it looks and how he manage doing difficult obedience exercises. I've actually swapped two of my weekly obedience session with this and seeing a huge improvement in the obedience ring! I'll hope you will offer this course again in 2020."
~ Astrid
Training Methods - A variety of training methods can be used to obtain the proper movement or position - shaping, luring, capturing, targeting and molding. You will need to break each behavior down into small pieces so that your dog understands what is being asked.
Disclaimer: Some information in this class may overlap or appear in other classes due to the foundation needed for many behaviors, tricks and fitness exercises. In addition, there are overlapping skills needed for many different performance activities so you may see exercises that are the same but packaged up differently toward a slightly different goal.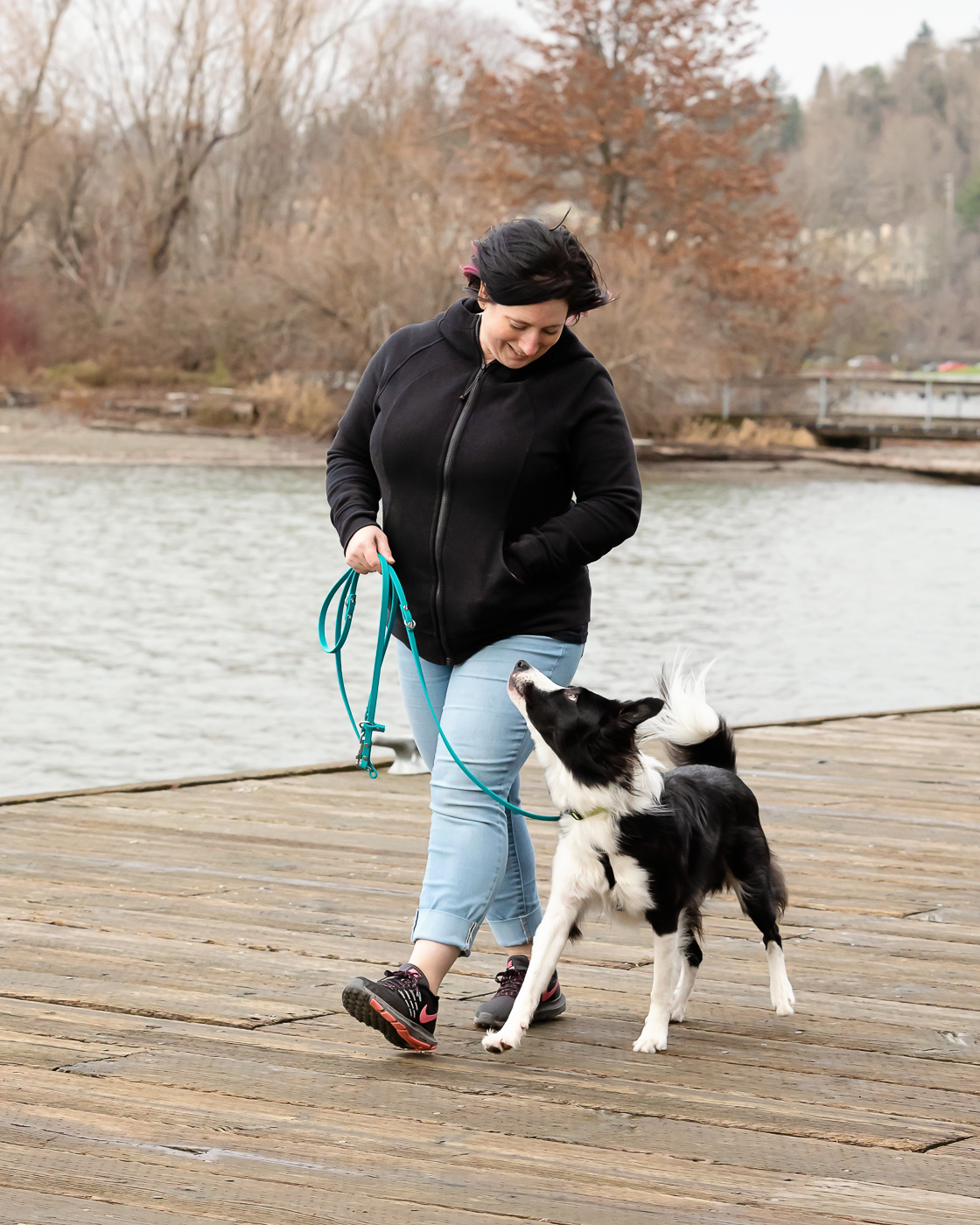 Bobbie Lyons, CCFT, KPA CTP
Certified Canine Fitness Trainer
Karen Pryor Academy Faculty
CGC Evaluator (trick titles)
Bobbie owns and operates Pawsitive Performance which offers dog training, fitness training and trick training around the globe. She was part of the TEAM that contributed knowledge and experience to design the CCFT II Live Lab and is a course "Instructor" for the program. Bobbie also completed the certification program for Canine Fitness through the Companion Animal Sciences Institute and she is a Certified Training Partner with the Karen Pryor Academy.
Bobbie has 4 awesome dogs that train a variety of skills for agility, fitness training, trick training, tugging and dock diving. Bobbie enjoys the training process and strives to comuinicate in the best way she can to help her dogs and clients dogs understand the task at hand. She starts every training sessions with this question "how can I set the dog up for success and give the dog the best information to successfully complete the behavior".
To learn more about Bobbie visit:
Pricing & Participation Options...
[ Space is Limited to 20 Workers ]
Monthly Subscription or Pay Yearly
Note: This class is a 12 month commitment. Cancelation will drop you from the class and you will no longer have access to any previous months class lessons/workouts. Our system is not equipped to allow partial access to a class.
AUDITOR
$29/mo
12 payments of $29/month, USD
---
Ask questions in the discussion threads
View video feedback recordings in the working students threads
AUDITOR
$348/yr
One-time fee, USD
---
Ask questions in the discussion threads
View video feedback recordings in the working students threads
WORKER
$49/mo
12 payments of $49/month, USD
---
Ask questions in the discussion threads
Submit videos for feedback
Earn certificate of completion
WORKER
$588/yr
One-time fee, USD
---
Ask questions in the discussion threads
Submit videos for feedback
Earn certificate of completion
This course is not open for enrollment at this time.
Questions about the course? 
Email the instructor Bobbie Lyons at