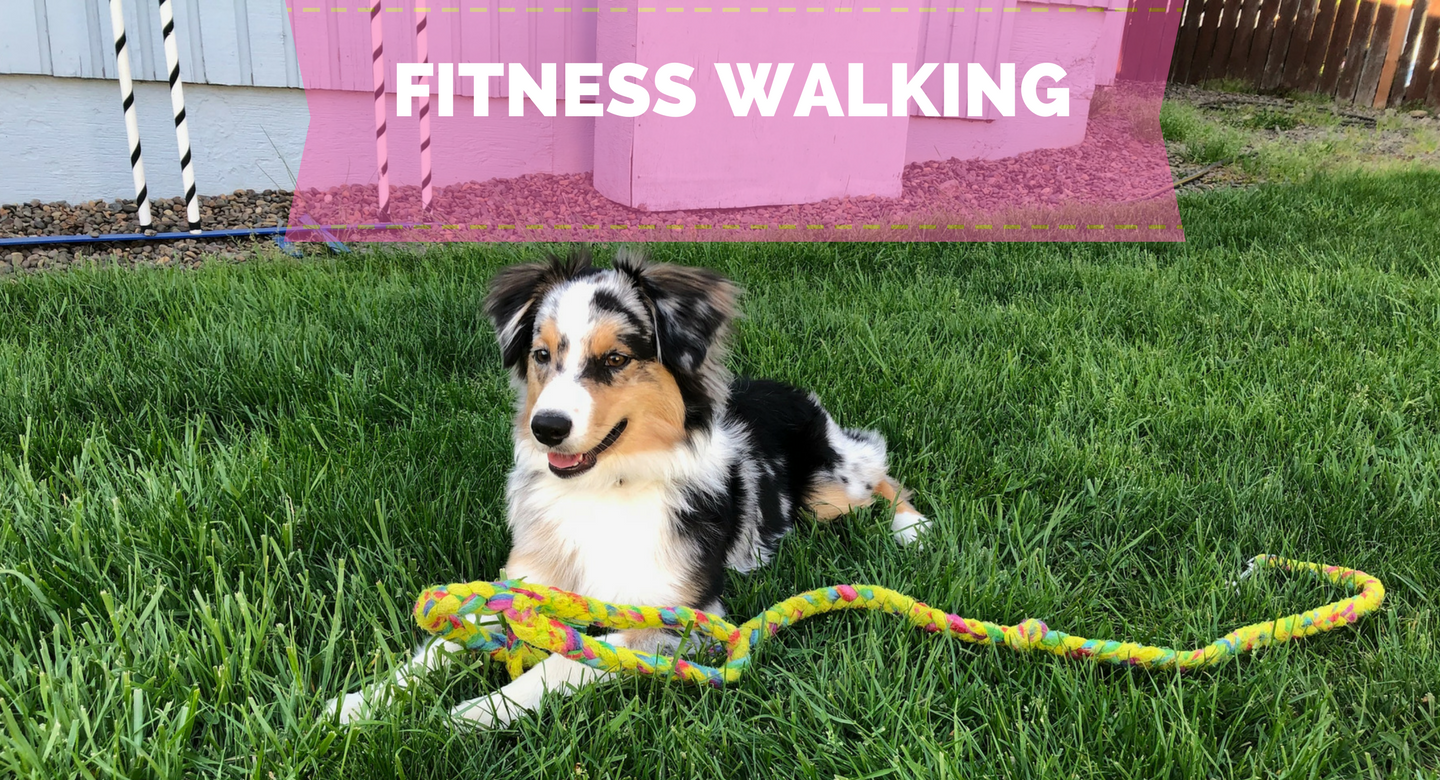 Fitness Walking
Taught by Frankie Moore, CCFT
Frankie Moore contributed to the last class and is now adding some new content and teaching this class. Come learn some new fun things to do with your dogs while walking, enjoying the outdoors and tell us all about your walks, send photos and video. I plan to join Frankie in this class and enjoy my walks with more fitness challenges.

The first walk is posted on 8/28 but you can still enroll until 9/8/2018. You can ask questions, post video and photos for review for 90 days from the start of class. Access to class material is for 1 yr.
In this class we will focus on a weekly walk of 3-5 miles (but you can adjust to less or more depending on you and your dog's fitness level). There will be some canine fitness exercises to do along the way\ to make your walk more challenging, more interesting and move your dog in different planes of motion. You get to choose where you walk but I will post a challenge each week that will include the following:

🌀 distance of your walk
🌀 flat or hills
🌀 fitness exercises to do with your dog - benefits of the exercise and repetitions (these will be exercise anyone can do)
🌀 things to focus on while walking (both human and dog)
🌀 adjust the length of the walk to fit your fitness level or amount of time you have to walk
Both you and your dog will get the benefits from walking and you will complete some fun canine fitness exercises along the way using whatever is in the environment (hills, park benches, fallen trees, different surfaces etc).
Walks can be any time of the week. This class will run for 5 weeks.
THIS IS A GREAT WAY TO FIT IN SOME STRENGTH AND ENDURANCE WITH YOUR DOGS!!

Your Instructor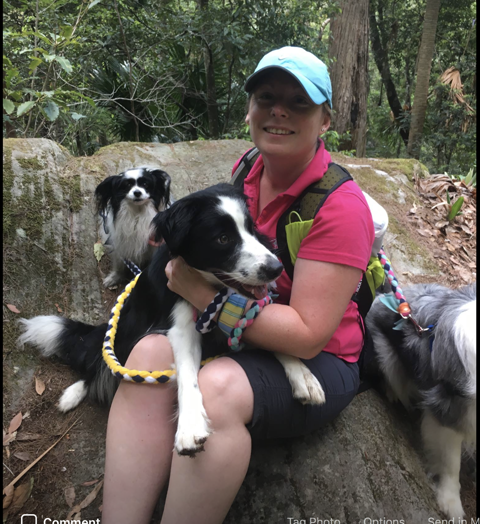 Owner of AgilityFit (www.agilityfit.com.au)
I love working and competing with my dogs, and know how much more enjoyable it is when we are all fit.
When my own dog was injured, I found it very difficult to get the type of support and help I needed to get him back to competition and fitness. From that journey, I wanted to help so many other agility handlers and their dogs increase their fitness, prevent injury and live happy healthy lives.
That is the heart and soul of AgilityFit : Keeping your dog fit, motivated, on track, and excited about your next active adventure.
Joined the K9Fit Team! in Sept 2017
It's Official - Frankie is now part of the illustrious Bobbie Lyons' K9Fit Team. An amazing team of 10 highly skilled trainers, Frankie is the first International addition to the group.

Frequently Asked Questions
When does the class start and finish?
Class officially starts the day after the enrollment period ends. New material will be dripped out every 7 days after class begins to allow you time to process the information and start the training process. Video review and commenting will be open for 90 days from the start of class allowing you plenty of time to work through the material, take and edit video and formulate your questions as well as allow me time to review and give feedback. I have built in extra time after all class materials are available so that students that are behind or students still working on behaviors can ask questions and post video for review and comment.
How long do I have access to the class?
For one year from the start of class. The school reserves the right to modify, update or remove this class at any time.
What is your refund policy for current classes?
You will receive a refund if you request your cancellation at least 1 day before the class begins. There are no refunds after class has started.
What if I am unhappy with the class?
We make every effort to offer valuable information at an affordable rate. We suggest you read the class description carefully before making your purchase to determine if the class is right for you. Because there are many levels of trainers, there will be material that is review for some and new to others. For those that are review, it will give you an opportunity to look at what you have trained and refine the behaviors as needed. If you are unsatisfied with your purchase, please contact admin at info@pawsitive-performance.com.
Can Bobbie Lyons diagnose or treat injury??
No - Bobbie Lyons, CCFT, KPA CPT cannot diagnose or treat injury. She can design fitness plans for healthy dogs or dogs that have a written release from veterinary care and/or veterinary rehabilitation care.