[ This course is not open for enrollment at this time ]
Be an Active and Fun Participant in a Game of Tug with Your Dog
SELF-PACED CLASS
As soon as you sign up you will have access to the full course!




Learn how to get your dog to shove the tug back at you to play.
Tired of getting your hands bit, learn how to teach your dog proper targeting.
Do you find tugging with your dog to be exhausting?
What if you could use 80% less energy and make it 100 times more fun for your dog?
Does your tug have enough value to keep your dogs driven in obedience?


Many people think they're playing a fun game of tug with their dog but in reality, most people are missing basic principles that prevent the game from actually being rewarding for the dog. 
The goal of this course is to teach you the basic principles of the game and give you the strategy and tools necessary to make the game fun for both you and your dog.
Who should participate?
→ Everyone! Obedience folks, sport folks, folks with dogs who like to play.
Why take this class?
➤ Build your dog's drive for a toy
➤ Build better communication
➤ Build better relationship
➤ Give the game structure
➤ Learn how to use tugging as a reward
Advantages of the Online Class
✔️ Convenience of online learning
✔️ More time to learn the material than the traditional in person class format
✔️ Work at your own pace in the convenience of your home
✔️ Access to the material for at least 1 yr.
What's Included?
SELF-PACED CLASS
As soon as you sign up, you have access to all the lessons.
This way, you can pick and choose which exercises to work on.


Discussion Threads
There will be discussion threads to ask questions.
Video Review
Working students can submit up to 3 minutes of video per lesson for instructional review. NEW for 2021 - Video review is done by screen-casting for a more personalized experience. Screen-casting is audio-visual feedback (the next best thing to a 1:1 conversation)
Start Date
Class will begin right after you enroll. This class is always open so some students will be ahead of you and some will be behind you.


Format
Each class is broken into lessons, with one or more exercises within each lesson.


Timelines
The class is open for video submission, questions, review and comments for 90 days allowing you plenty of time to work through the material, take and edit video and formulate your questions as well as allow the instructor time to review and give feedback.
- access to material lasts for 1 yr.
The school reserves the right to modify, update or remove this class at any time.
Curriculum:
Building Drive
Marking and Rewarding
Encouraging Interaction with You
Appropriate Rules of Play
The Out & Release
Complete Picture & Practical Applications
Class consists of 6 lessons.
What level are the skills? 
This course will have beginner to advanced skills.
Suggested Pre-requisite - 
E

njoy playing a physical game of tug with your dog. Dog should have some desire to play with a toy, ball, or tug toy.
Required Equipment – 
▸ Long Line
▸ Secure Collar or Harness
▸ Favorite Toys on Hand - including various material tug toys with handles, balls on rope, favorite plushes, etc. 
Training Methods - Drive Building, Drive Capping, Luring, Free Shaping
Disclaimer: Some information in this class may overlap or appear in other classes due to the foundation needed for many behaviors, tricks and fitness exercises. In addition, there are overlapping skills needed for many different performance activities so you may see exercises that are the same but packaged up differently toward a slightly different goal.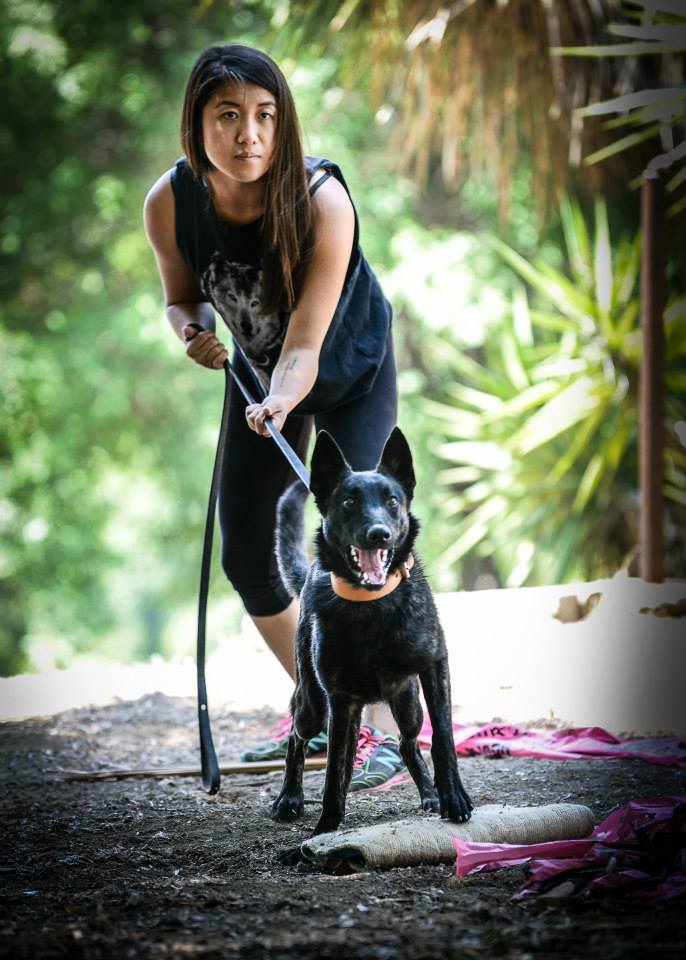 Karin Chan
Guest Instructor
Karin has been training personal protection and working dogs for over 10 years. With extensive knowledge in obedience, drive building and capping, dog psychology and the fine art of building a strong relationship and communication system between dog and handler. Karin is the owner and head trainer of The Driven Dog, Dog Training, and Chewy's Dog Gym, a boarding and training facility in Gardena, CA. She trains for French Ring, MondioRing and started South Bay Working Dogs Club for PSA.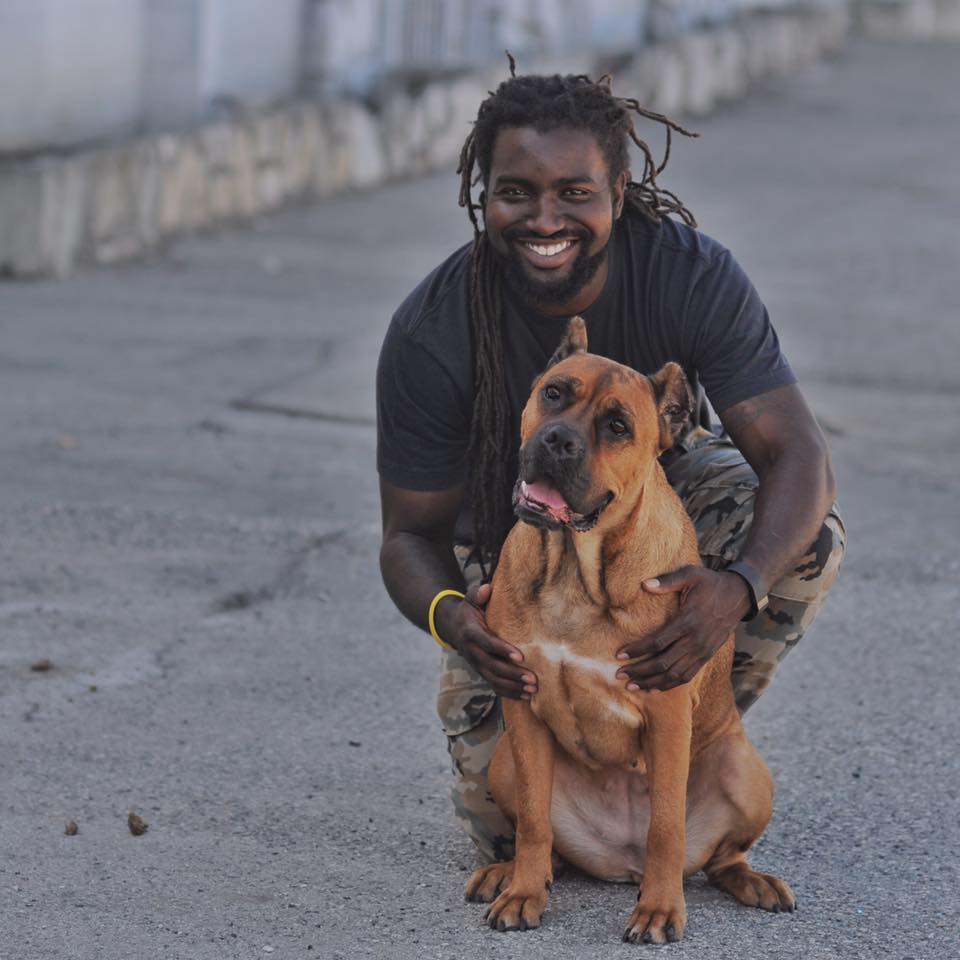 David Wright
Guest Instructor
David has been training pet and sport dogs since 2008. He specializes in helping people create better relationship with their dogs through play and clear communication. As a handler, he's competed in Mondioring and PSA. As a helper, he is a Level 2 certified decoy for United States Mondioring Association(USMRA) and the head training decoy for South Bay Working Dogs. In 2014, David founded his training company iWorkDogs Dog Training Co. which services the greater Los Angeles Area.  
Together, Karin & David have done seminars, workshops and webinars for tugging and engagement for pet dog owners, fly ball teams, agility competitors, obedience competitors, and law enforcement agencies. 
Pricing & Participation Options...
[ Space is Limited to 10 Workers ]
AUDITOR
$129
One-time fee, USD
---
Ask questions in the discussion threads
View video feedback recordings in the working students threads
Earn certificate of completion
WORKER
$179
One-time fee, USD
---
Ask questions in the discussion threads
Submit videos for feedback
Earn certificate of completion
This course is not open for enrollment at this time.
Questions about the course?
Email the instructor Karin Chan Wright at