Enrollment Begins 10am Pacific on: March 1st, 2022 
and Ends: March 15, 2022 @ Midnight
Learn How to Massage Your Own Dogs
Help Your Dog Loosen Sore, Stiff, and Tight Muscles While Helping Them Relax and Feel GOOD!
This introduction is designed to teach you, as the dog owner, various massage techniques that you can use to help your best friend in the comfort of your own home!
Great for almost all dogs: from puppies to seniors; from pet dogs to athletes, and working dogs. 
BENEFITS OF MASSAGE
Helps dog's feel better
Maintains muscle and joint health
Reduces muscle tension
Help relieve pain and discomfort
Increases relaxation
Reduces stress and anxiety
Increases range of motion and increased flexibility
Improves soft tissue function
Helps to break up adhesions in fascia
Increases dog mobility
Improved blood circulation and removal of toxins
Assess dog's body to find any issues
Deepens bond with your dog
Who should participate?
→ Any Healthy Dog!
Including:
Pet Dogs
Young Active Dogs
Senior or Aging Dogs
Sport Dogs
Working Dogs
Why take this class?
➤ Learn Why Massage is Important
➤ Learn When NOT to Massage
➤ Learn How to do Assessment Strokes
➤ Learn Different Massage Stokes (Swedish, Petrissage, and Tapotement)
Advantages of the Online Class
✔️ Convenience of online learning
✔️ More time to learn the material than the traditional in person class format
✔️ Work at your own pace in the convenience of your home
✔️ Access to the material for at least 1 yr.
What's Included?


Discussion Threads
There will be discussion threads to ask questions.
Video Review
Working students can submit up to 3 minutes of video per lesson for instructional review.  Voiceover video review is done by screen-casting for a more personalized experience. Screen-casting is audio-visual feedback (the next best thing to a 1:1 conversation)
Start Date
Class will begin right after you enroll. This class is always open so some students will be ahead of you and some will be behind you.


Format
Each class is broken into lessons, with one or more exercises within each lesson.


Timelines
The class is open for video submission, questions, review and comments for 90 days allowing you plenty of time to work through the material, take and edit video and formulate your questions as well as allow the instructor time to review and give feedback.
- access to material lasts for 1 yr.
The school reserves the right to modify, update or remove this class at any time.
Curriculum:
Benefits of Massage
Pressure
Massage Setup
Assessment
Stroking
Passive Touch
Head Massage
Digital Circles
Kneading
Wringing
Skin Lifting
Chucking
Shaking
Tail
oes
Bicycle
Tapotement
Clapping
Cupping
Hacking


Class consists of 6 lessons with multiple exercises per lesson.
Suggested Pre-requisite - NONE
Possible Equipment – No Needed Equipment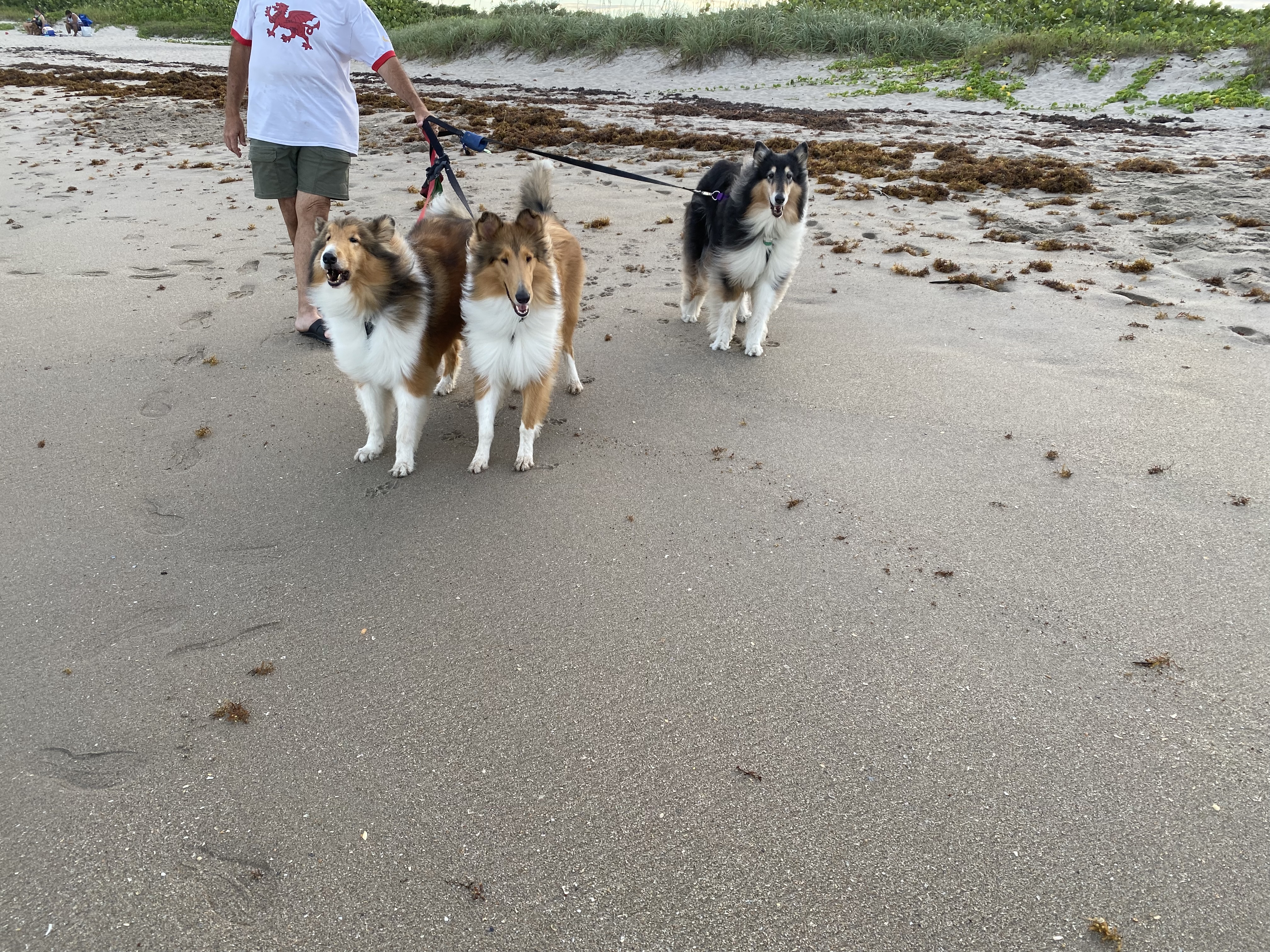 TESTIMONIAL | Soothing Strokes
"I signed up for the Soothing Strokes class because I have wanted to learn massage techniques for my dogs for awhile now. A local school has been closed due to Covid and when they did have classes, they were only on certain days when I already had events scheduled. This class was perfect because I could watch and learn at my own time. Lisa gave feedback on the techniques that was very helpful. I learned a lot. I found that my youngest dog really enjoys the head massage and relaxes with this which is a great tool for a puppy that gets over aroused easily. Lisa's written material and videos were very helpful in the learning process. My goals were achieved and I feel confident I am able to assess my dogs and give a nice massage to supplement ones they get from the canine massage therapist."
~ Joyce Jackowski, Florida
Training Methods - A variety of training methods can be used to obtain the proper movement or position - shaping, luring, targeting, and It's Yer Choice. These methods will be discussed in the video tutorials, in the forum and through video review.
Disclaimer: Some information in this class may overlap or appear in other classes due to the foundation needed for many behaviors, tricks and fitness exercises. In addition, there are overlapping skills needed for many different performance activities so you may see exercises that are the same but packaged up differently toward a slightly different goal.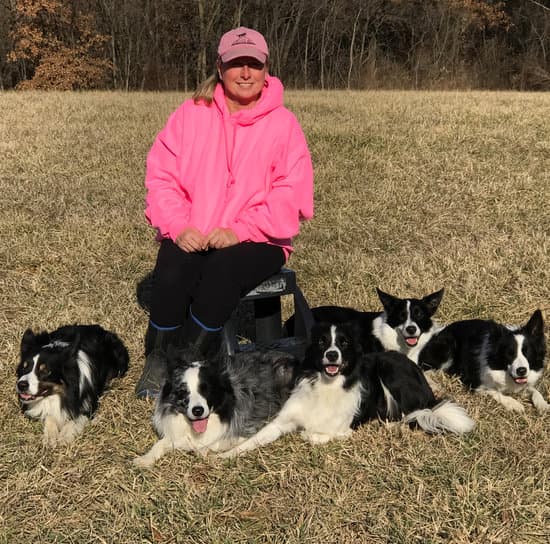 Lisa Schmit, PhD, CCFT, CPMP
Certified Canine Fitness Trainer
Certified Pet Massage Practitioner
Bobbie Lyons K9FITteam Member
Lisa is the owner of In The Zone Agility LLC and is one of the most accomplished handlers in NADAC. Her consistent, clear positive approach to dog training is evidence with her continual success with multiple dogs! She offers agility, conditioning and massage seminars across the continent and puts on about 12 NADAC trails a year.
Lisa has come home from the NADAC Championships with 10 trophies with 5 different dogs. She has finished in Overall Top 3 at NADAC Champs 22 times with 9 different dogs including her Brittany and Aussie. Tandem, JP7 and Revolution earned the coveted Purple MODSQUAD award--Master of Distance and Speed which requires high level distance handling and speed. Less than 25 dogs in the world have this award and Lisa has three of them. JP7 and Tandem earned the Distance Cup Award. Nine of her dogs have over 175 NATCHES, over 45 Speed Stars. Eight of her dogs have almost 200 Bonus Runs (requires big distance skills). Her dogs are consistently in the Top 10 every year and in most categories in the NADAC Hall of Fame.
To learn more about Lisa visit: www.inthezoneagility.com
Pricing & Participation Options...
[ Space is Limited to 10 Workers ]
AUDITOR
$129
One-time fee, USD
---
Ask questions in the discussion threads
View video feedback recordings in the working students threads
WORKER
$179
One-time fee, USD
---
Ask questions in the discussion threads
Submit videos for feedback
Earn certificate of completion
This course is not open for enrollment at this time.
Questions about the course? 
Email the instructor Lisa Schmit at