Enrollment Begins 10am Pacific on: July 1st, 2022 
and Ends: July 15, 2022 @ Midnight

The experience of our instructors is a huge asset to the learning environment and the ability to work with dogs of all breeds and abilities.
They have vast experience working with everything from canine athletes to pet families.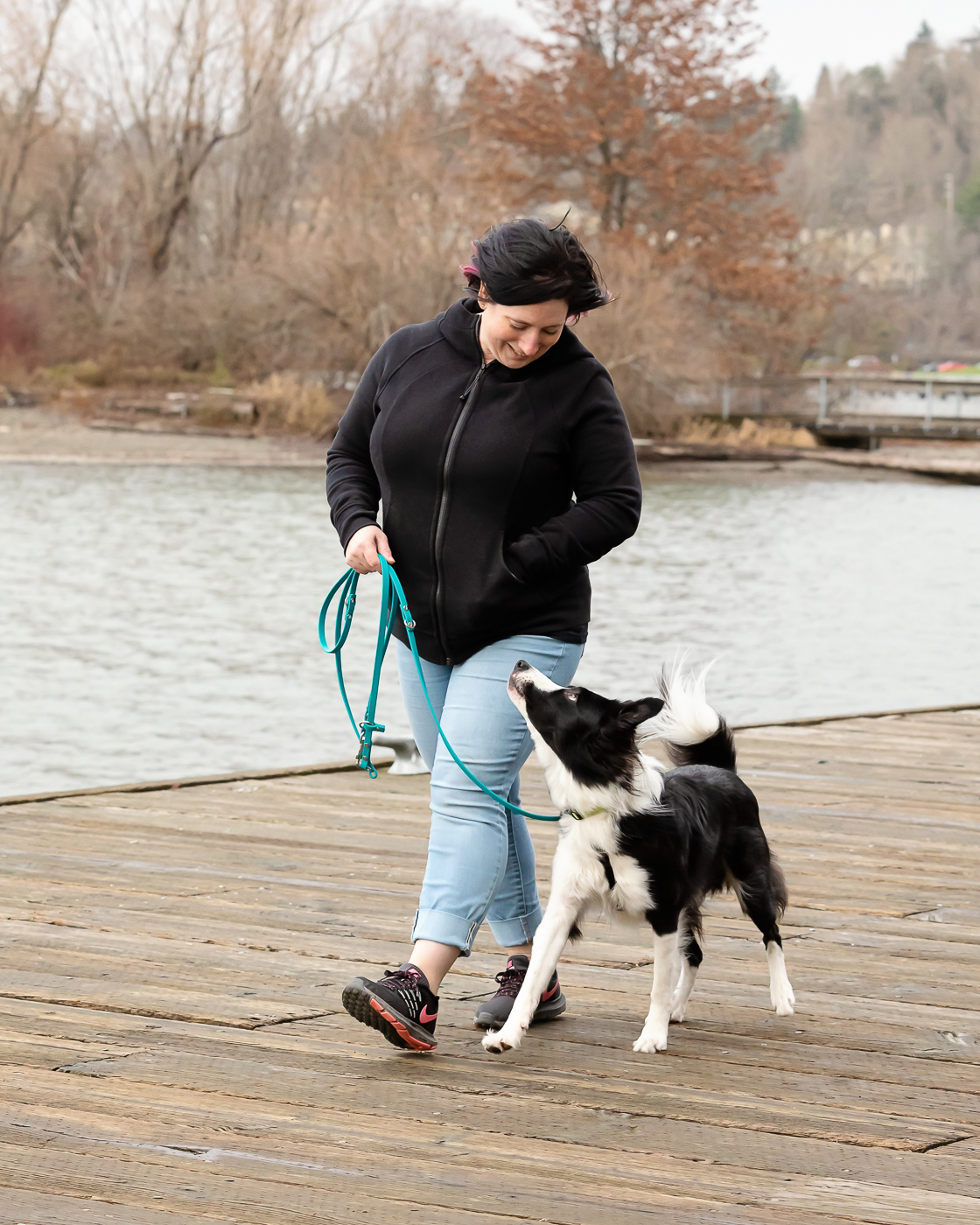 Bobbie Lyons, CCFT, KPA CT - founder
Certified Canine Fitness Trainer
Karen Pryor Academy Faculty
CGC Evaluator (trick titles)
Bobbie owns and operates Pawsitive Performance which offers dog training, fitness training and trick training around the globe. She was part of the TEAM that contributed knowledge and experience to design the CCFT II Live Lab and is a course "Instructor" for the program. Bobbie also completed the certification program for Canine Fitness through the Companion Animal Sciences Institute and she is a Certified Training Partner with the Karen Pryor Academy.
Bobbie has 4 awesome dogs that train a variety of skills for agility, fitness training, trick training, tugging and dock diving. Bobbie enjoys the training process and strives to comuinicate in the best way she can to help her dogs and clients dogs understand the task at hand. She starts every training sessions with this question "how can I set the dog up for success and give the dog the best information to successfully complete the behavior".
To learn more about Bobbie visit: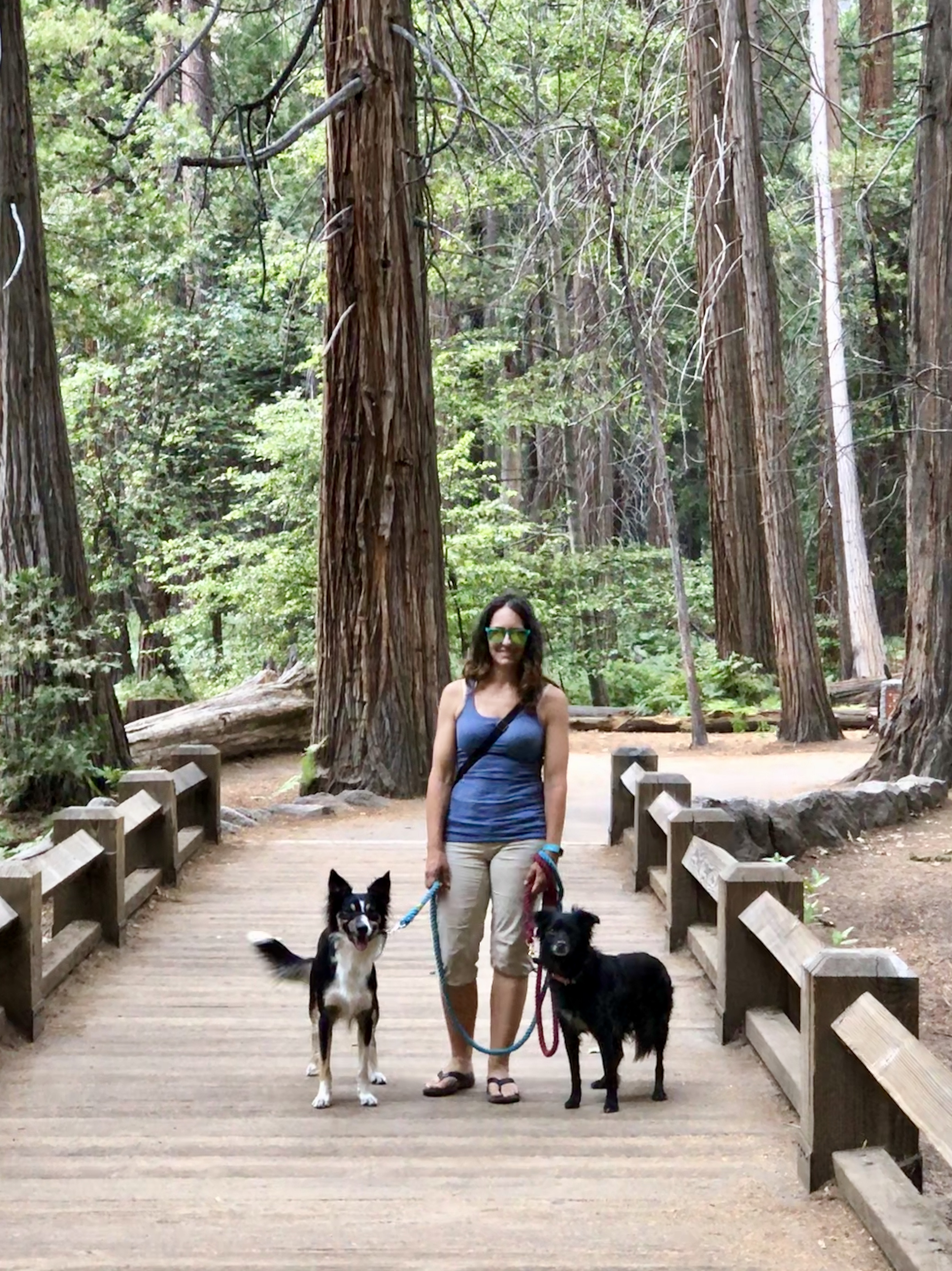 Danielle Hall, BFA, CCFT
Certified Canine Fitness Trainer
Bobbie Lyons K9FITteam Member
Danielle owns and operates K9 BeneFIT, which offers canine fitness training private lessons (both in-person and virtually), classes, and workshops in the Southern California area and beyond. 
Danielle completed the University of Tennessee Certified Canine Fitness Trainer program earning a "CCFT" certification. She is also a member of the Bobbie Lyons K9FITteam, an elite team of trainers passionate about canine fitness.
Along with fitness training, Danielle has enjoyed a variety of activities with her rescue dogs including agility, nose work, herding, tricks, dock diving, and disc. They also love to spend time outdoors hiking, camping, and road-tripping.
Danielle is also a lifelong horsewoman combining her knowledge of horses and dogs in both her training and a keen eye for movement.
To learn more about Danielle visit: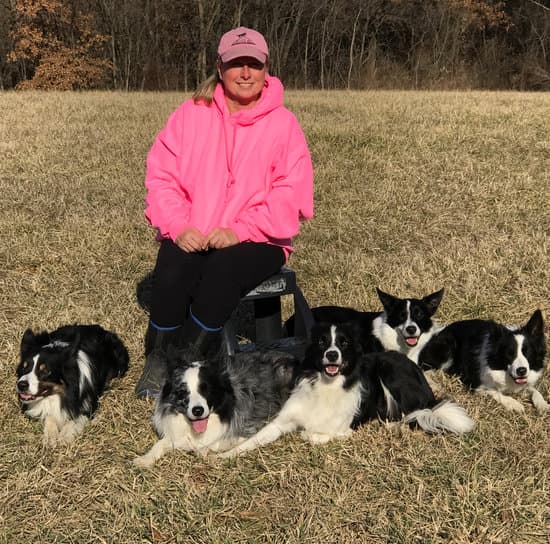 Lisa Schmit, PhD, CCFT, CPMP
Certified Canine Fitness Trainer
Certified Pet Massage Practitioner
Bobbie Lyons K9FITteam Member
Lisa is the owner of In The Zone, LLC.and is one of the most accomplished handlers in NADAC. Her consistent, clear positive approach to dog training is evidence with her continual success with multiple dogs! She offers agility, conditioning and massage seminars across the continent and puts on about 12 NADAC trails a year.
Lisa has come home from the NADAC Championships with 10 trophies with 5 different dogs. She has finished in Overall Top 3 at NADAC Champs 22 times with 9 different dogs including her Brittany and Aussie. Tandem, JP7 and Revolution earned the coveted Purple MODSQUAD award--Master of Distance and Speed which requires high level distance handling and speed. Less than 25 dogs in the world have this award and Lisa has three of them. JP7 and Tandem earned the Distance Cup Award. Nine of her dogs have over 175 NATCHES, over 45 Speed Stars. Eight of her dogs have almost 200 Bonus Runs (requires big distance skills). Her dogs are consistently in the Top 10 every year and in most categories in the NADAC Hall of Fame.
To learn more about Lisa visit: www.inthezoneagility.com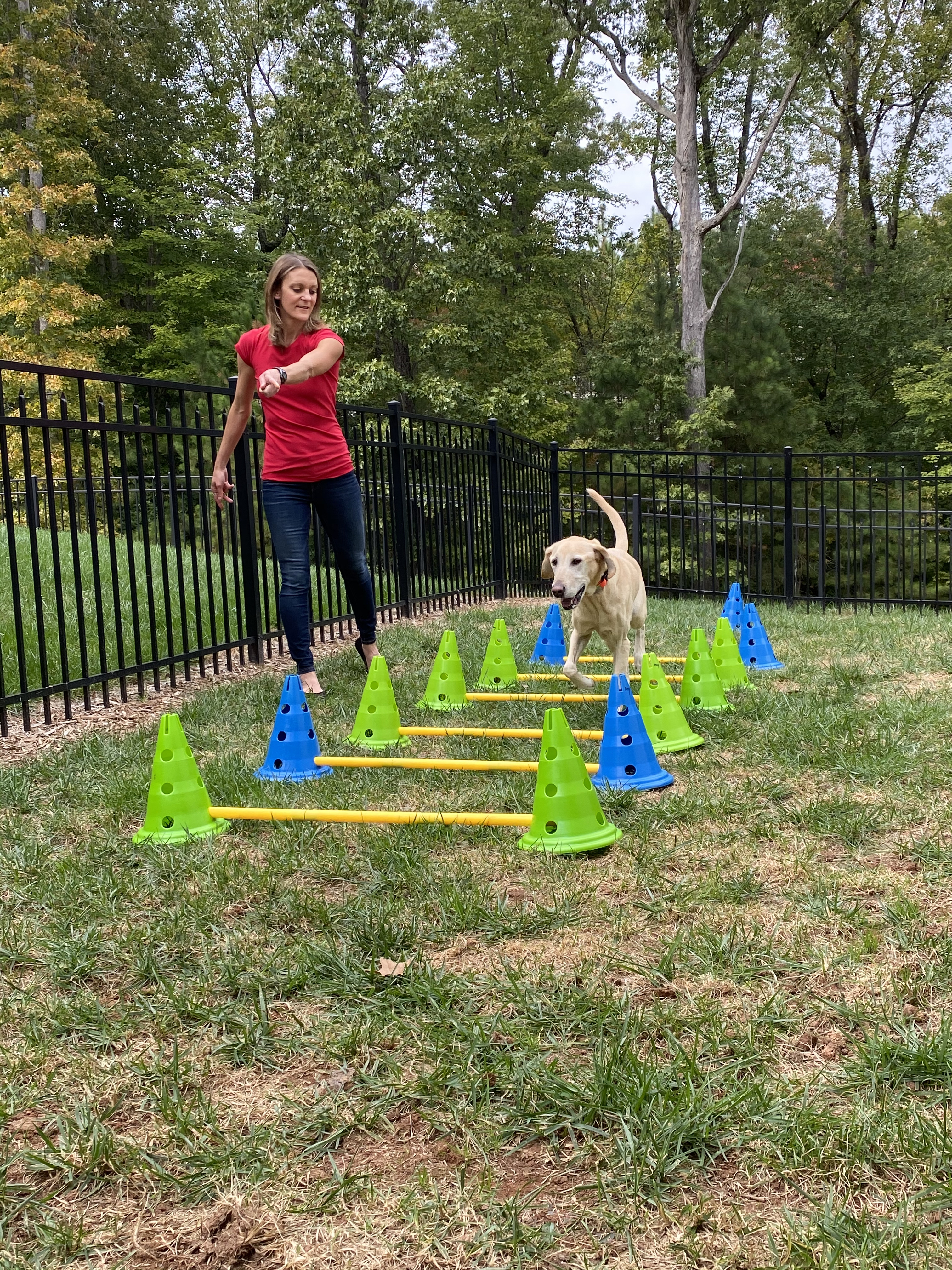 Jasey Day, CCFT
Certified Canine Fitness Trainer
Bobbie Lyons K9FITteam Member
Jasey teaches weekly group classes at a local vet clinic in Raleigh, NC. She also owns and runs Day Fit Dogs, which provides canine fitness private lessons, blog writing, and seminar services.
She is a member of the Bobbie Lyons K9FITteam - a team of compassionate canine fitness instructors who actively teach others and continually expand their own knowledge. 
Since 2004, Jasey has taught a variety of canine workshops, seminars, and classes on the following: Fitness, Swimming, Puppy, Canine Good Citizen/Family Pet, Advanced Family Pet, Rally, and Agility. In addition, Jasey has earned over 60 titles across four dogs in Dock Diving, Agility, Rally, CGC and Trick Dog. Jasey's Labrador Retriever, Turbojet, and Australian Cattle Dog, Dexter, enjoy hiking, various training, teaching classes, dock diving, agility, and herding.
To learn more about Jasey visit: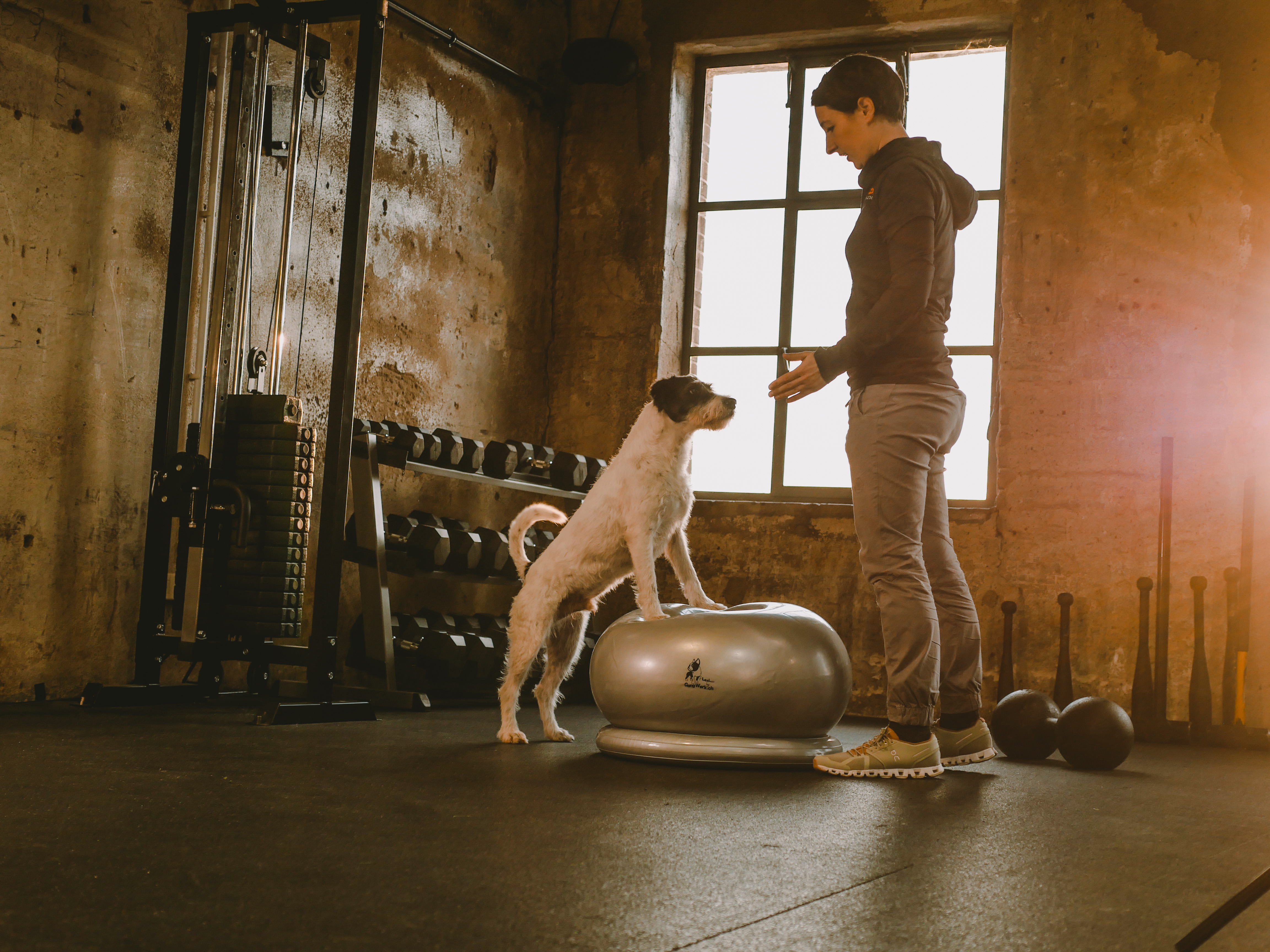 Kara Erz, CCFT
Certified Canine Fitness Trainer
Rock Tape FMT Performance
Rock Tape IASTM Performance
Kara has been working as a professional dog trainer for over 10 years and owns a large dog school in Cologne, Germany. She also completed the C.C.F.T. at the University of Tennessee and the entire certification at Rock Tape.
Sports play a big role in her life and together with her dogs she runs triathlon/iron dog and plays dog frisbee on an international level.
Combining dog training with athletic training is the perfect combination for Kara. The transfer of athletic training from humans to dogs fascinated her from the beginning and Kara regularly educates herself in the human field as well.
The combination of sports, intelligently supported by fitness and targeted fascia treatment results in the best symbiosis for Kara and her dogs to form a good team together from the beginning to old age.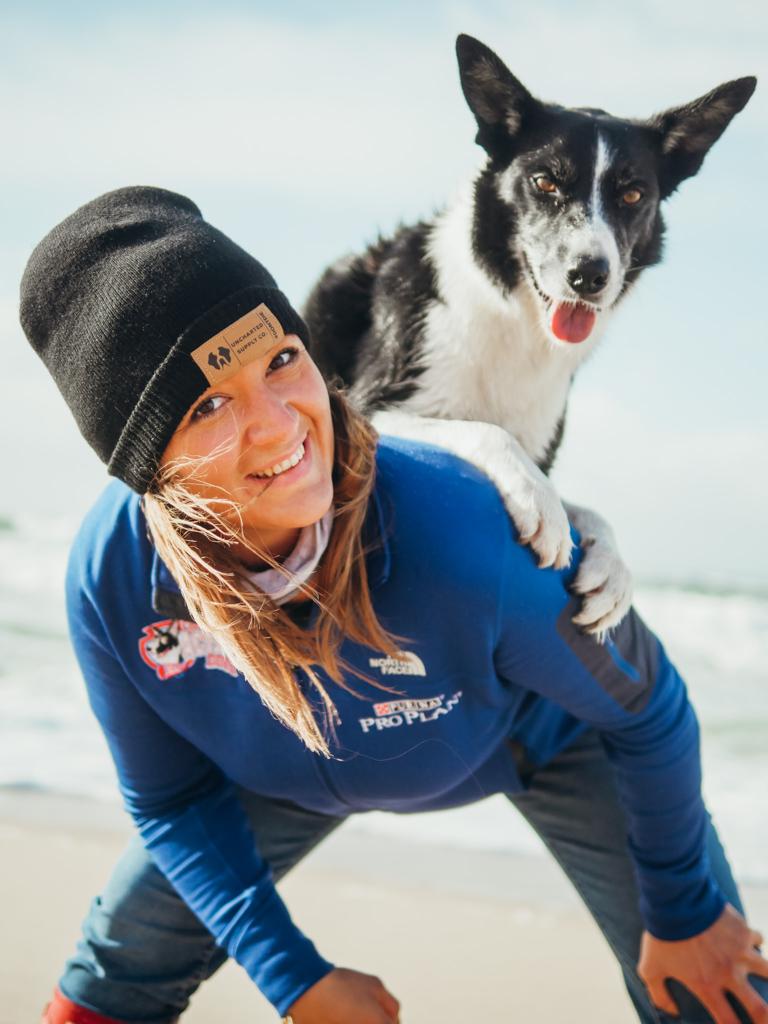 Jennifer Käferböck, CCFT
Certified Canine Fitness Trainer
IHK Dog Trainer
Jennifer Käferböck is a dog trainer and Dog Frisbee player for more than 10 years. For Dog Frisbee she travels around the world to learn and teach. Her experiences in dog sports like Trick Dog, Dog Fitness, Dog Frisbee and CaniCross have sharpened her eye for movement patterns in dogs. 
To guide her dogs and those of her clients through dog sports, she has created a jumping program that helps dogs support, strengthen, and become safe jumpers from jump to landing.
In dog sports, we want to have healthy dogs by our side for a long time, who enjoy taking part in all adventures. That is why it is important to also support those dogs that do not naturally have a good jumping ability.
Classes enroll the

 1st through the 15th 

of 

every other

 month -

 Jan | March | May | July | Sept | Nov