Enrollment Begins 10am Pacific on: January 1st, 2022 
and Ends: January 15, 2022 @ Midnight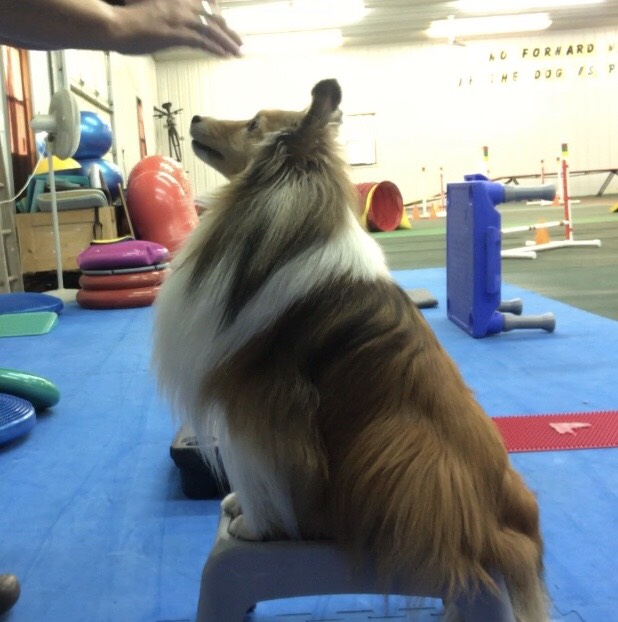 "My name is Shannon and I have an 8 year old sheltie who does agility. Being a CCFT myself and still learning, Bobbie's online classes are top notch. She has invaluable insight to many breed specific issues. 
Her feedback has helped me fine-tune my shelties sit; he tends to sit wide (aka: "the sheltie slide"). I quickly saw improved results with his sit. He is sitting more square and for longer durations with better form. 
 I can always count on Bobbie to give timely, thoughtful and specific instructional video review feedback when I send in videos."
~ Shannon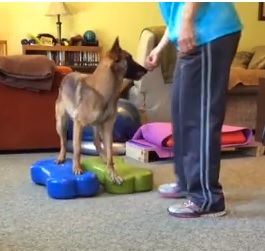 "My dogs and I strongly recommend Bobbie's fitness classes! We have worked on injury prevention, jumping support, warmup/cool-down and much more. Bobbie's demos are clear and easy to follow and she gives excellent feedback so that we learn to perform the various exercises correctly. Plus, my dogs have really enjoyed our fitness work with Bobbie's support."
~ Barb – Michigan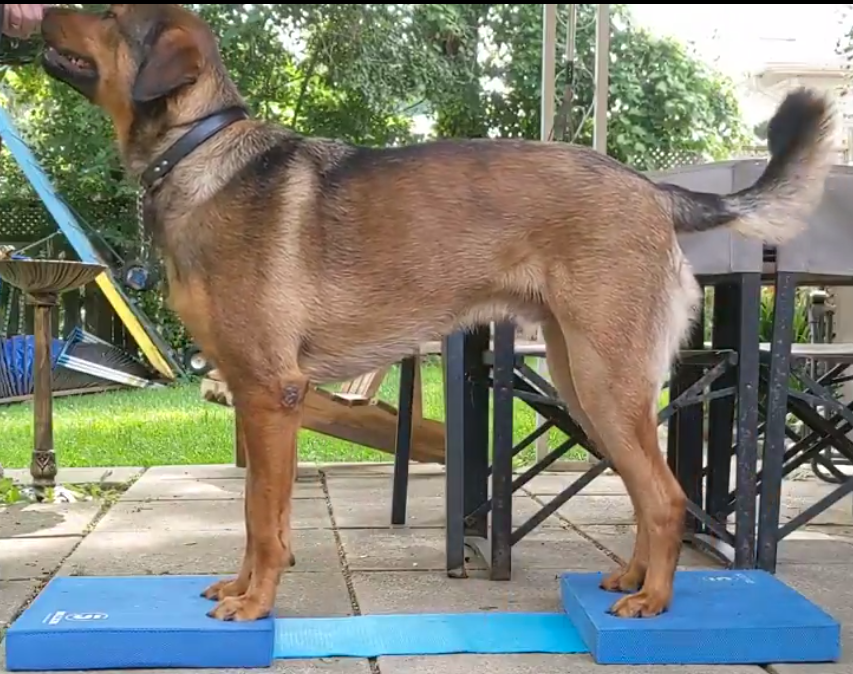 "Our first meeting at the K-9 Conditioning Workshop at Say Yes was just after Boris had partially torn one of his CCL's. I was still learning about the issue, and treatment options for this type of injury. The skills and knowledge I gained at the workshop helped me better understand how I needed to progress with Boris over the next several months. As Boris slowly recovered, including a partial tear on the other leg, we started physiotherapy and were able to put those initial skills to use. I then joined the Fitness Monthly and Foundation Fitness courses to compliment the physio work being done at the rehab clinic. Most recently, we joined the Rear End Awareness course, and that has really been useful to help Boris rebuild muscles in his rear legs.
The Foundation Fitness course helped me make sure Boris could properly do all of the required motions and behaviours. While Boris has not been able to do everything in each Fitness Monthy program, I have been able to extract exercises he is capable of doing and making good use of them. The Rear End Awareness course has been the most useful, and seems to be having the greatest positive impact on Boris' recovery. I've shown my vet and physiotherapist some of our videoed work, and they are very pleased with the types of exercises, and the improvements they can see in Boris each week. 
The text and video for each exercise in the courses is very clear, and being able to review them multiple times helps me better understand what is expected. The online feedback for my own videos helps make proper adjustments to the exercises. Any physical limitations or issues are also identified and alternatives suggested until the dog is more capable. I'm really happy with the programs, and feedback during the course. 
I'm really happy to be working with Bobbie during my dog's recovery, and look forward to keeping him in good shape in the future with the skills learned in these programs. I hope someday to take advantage of other programs as Boris becomes more capable of performing the activities.
Thanks!"
~ Brent - London, Ontario, Canada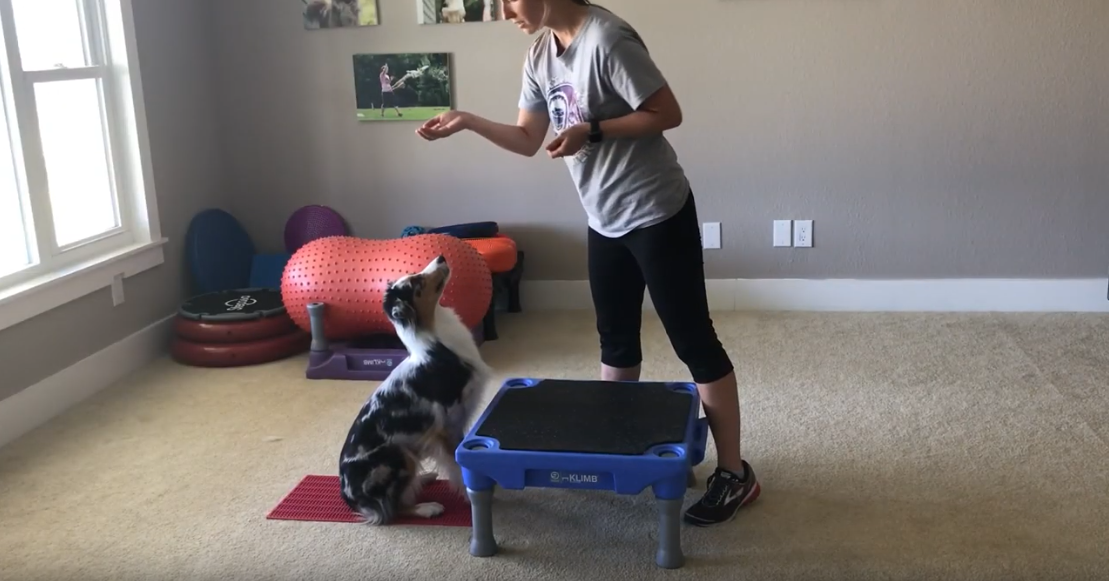 CLASS | Rear End Awareness
"I wish everyone taught rear-end awareness like you do!! It's amazing to see the difference and now I can totally understand how backing up to an object and backing up to Klimbs/a wall/handstands is totally opposite of getting that weight shift into the rear. I hope everyone who does sports takes this class cause it's been SOOO valuable to us.
I really can't thank you enough for all of this. It's an incredible course and has changed so much for us!!!"
~ HC - North Carolina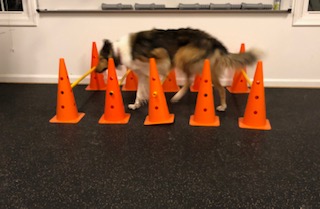 CLASS | Rear End Awareness
"This is my dog Vera, a border collie/collie cross, who has a very long back and weak hind end. This class has had a world of difference for her already and I am excited to see where she is after working on year exercises for a longer period of time. I loved the set up of the class with new videos coming out every couple of days, giving time to work on each, but not dwelling on one thing.
Thank you for all you provide to just regular folks like myself who have a passion for working with their dogs."
~ Allison Howard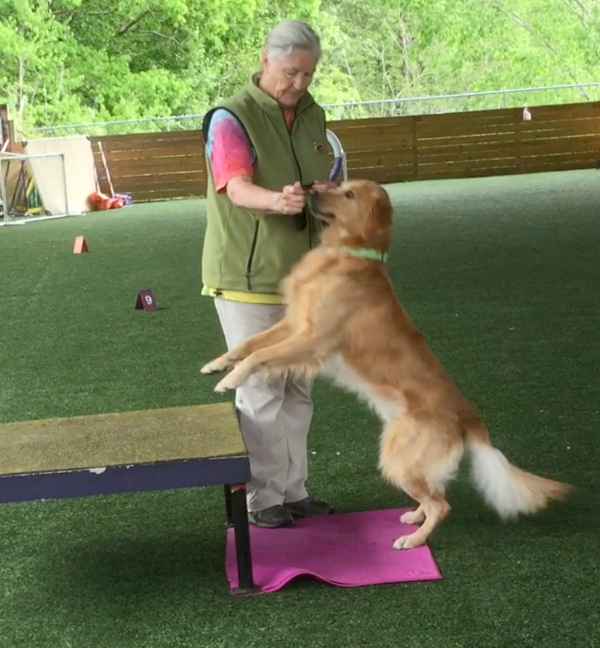 CLASS | Rear End Awareness
"Flash & I have just completed Bobbie Lyons' Rear End Awareness online seminar. This is the best online course I have taken thus far. It was broken down into 5 segments with several exercises assigned to each, & we were given at least a week to work on each. If you were not able to complete a section or something presented more of a challenge you were able to revisit it & Bobbie was constantly following up to ensure she had seen everything we sent.
The critique was always positive, encouraging & with valuable options as to how to achieve the sort after behavior. I thoroughly enjoyed it all, especially being able to see others work as well as it helped to understand that these exercises are a work in progress & the importance of revisiting all the exercises to ensure the correct result. Most importantly, all these exercises helped my dog shift more to the Rear! I would recommend it to everyone wanting to build a more balanced dog."
~ Di H. North Carolina, USA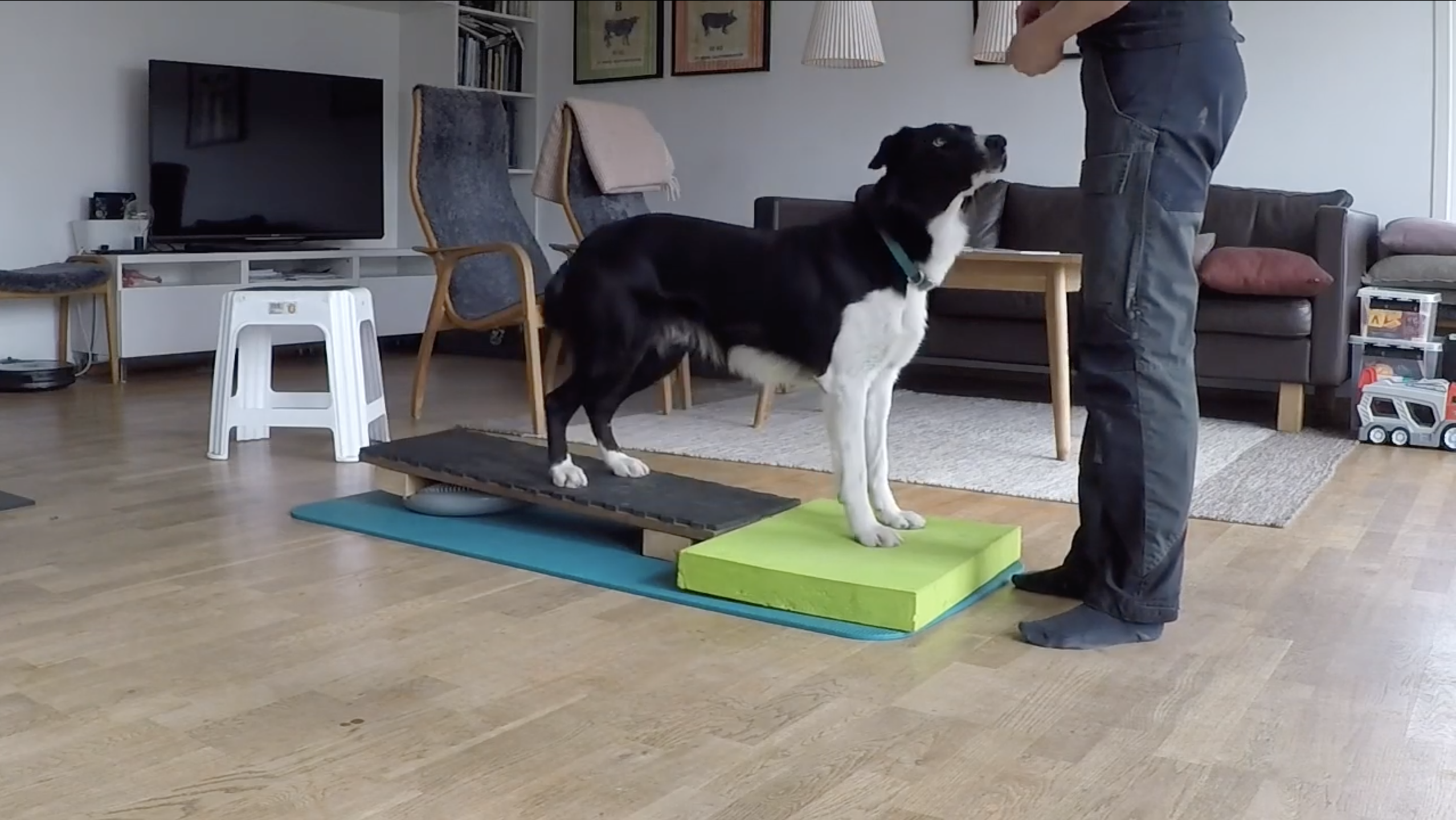 "I'm really seeing a difference in both how it looks and how he manage doing difficult obedience exercises. I've actually swapped two of my weekly obedience session with this and seeing a huge improvement in the obedience ring! I'll hope you will offer this course again in 2020."
~ Astrid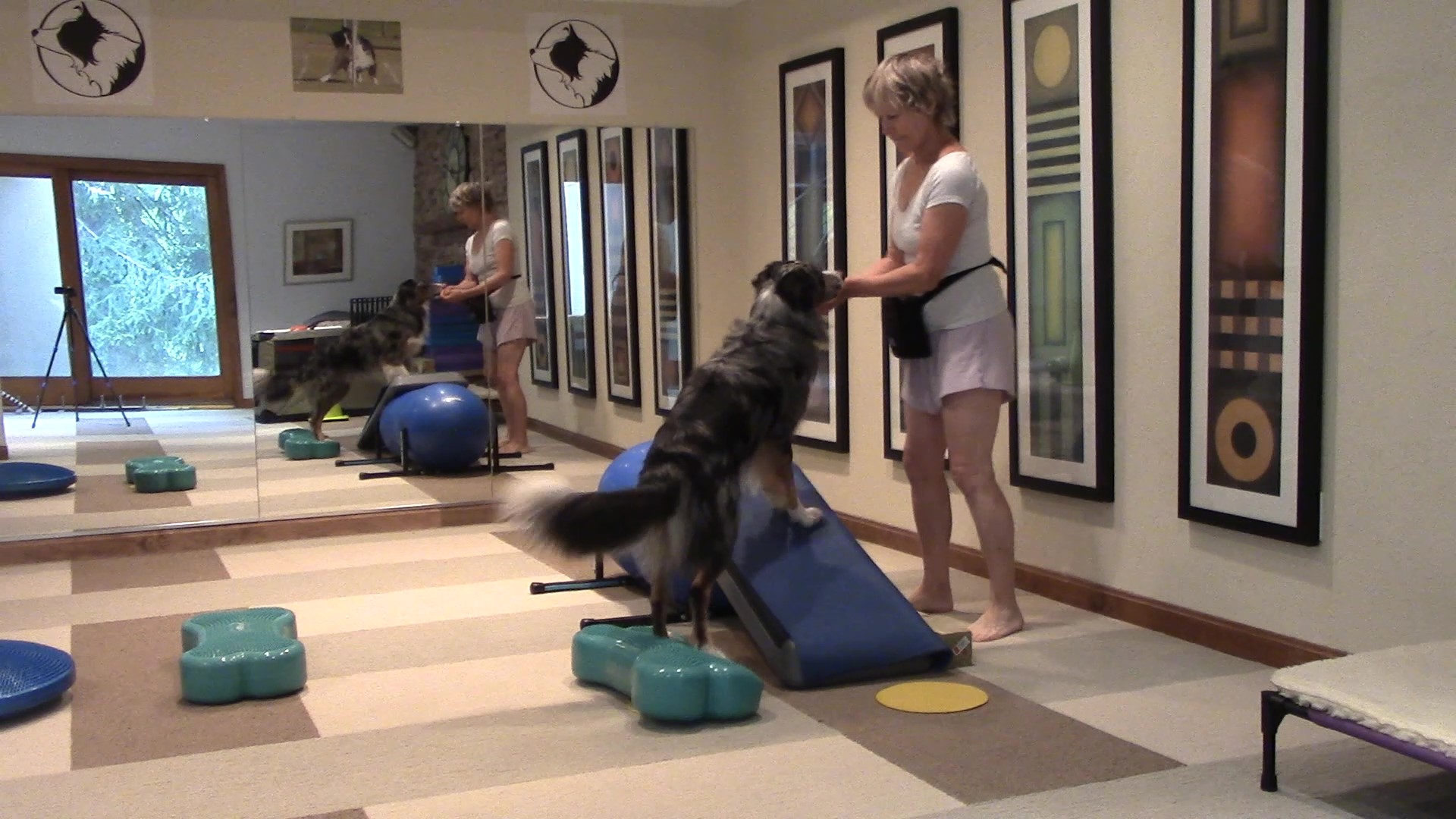 "I just wanted to let you know how very valuable your workouts have been for Watson and Darwin. You are incredibly creative about coming up with new exercises and variations, and as a result my dogs don't get bored –plus I know they are getting all their body's bits and pieces addressed at one point or another. I've been especially enjoying your monthly workout format. It gives the dogs time to learn the exercises, which allows us to get to reps and sets before the next month rolls around. And then we have something new to try out! For Darwin especially it has been invaluable, as he had an iliopsoas injury as a youngster and I've been trying to keep him in good shape without going overboard and causing another injury (which I have to be careful about, as he absolutely loves to do the fitness exercises). I can definitely see the benefit in both dogs' performances, and how much strength they have been developing, both in their parkour and agility activities. Thanks for all you do!"
~ Kathryn - Falls Church, Northern Virginia
Classes enroll the

 1st through the 15th 

of 

every other

 month -

 Jan | March | May | July | Sept | Nov