CLASS Enrollment Begins 10am Pacific on: January 1st, 2024 
and Ends: January 15th, 2024 @ Midnight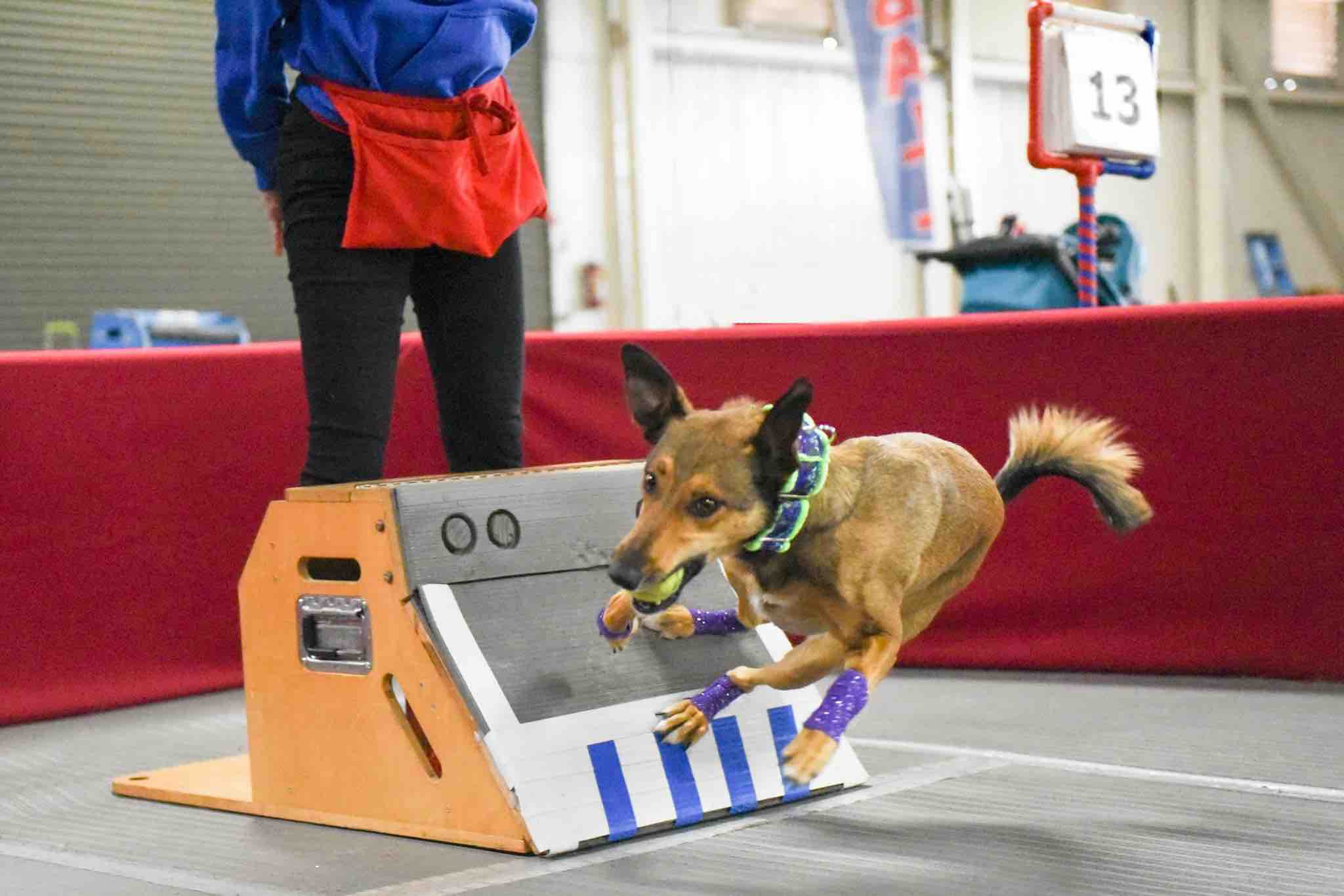 "If you want your dog to perform better in any dog sport, K9 fitness with Bobbie Lyons is for you. I've been taking online classes from Bobbie for over 2 years! The program is super easy to follow. When you need feedback or answers to questions, Bobbie gets back to you very quickly, with in 48 hours. Her feedback is well thought out and valuable. 
I've had the pleasure of training with Bobbie. I don't believe there is anyone more knowledgeable and passionate about K9 fitness, body structure, and the overall health of all types of dogs. She also understands every different dog sport and what it takes physically for dogs to be successful in their sport. 
I highly recommend any form of training you can take from Bobbie. Online, private, webinars, or Zoom sessions are all extremely valuable. The way I train my dogs has changed dramatically because of Bobbie Lyons' knowledge, classes and personal help. The programs have not only helped my dogs get in shape, but I also have great communication with them from working one on one with them during their exercise routine. My dogs LOVE K9 fitness. They get super excited when I pull out the equipment. 
I participate in flyball, Rally obedience, Dock diving, Tricks, and scent work. K9 fitness with Bobbie Lyons has increased the overall function and ability of my dogs tenfold." 
~ Leesa Tyrrell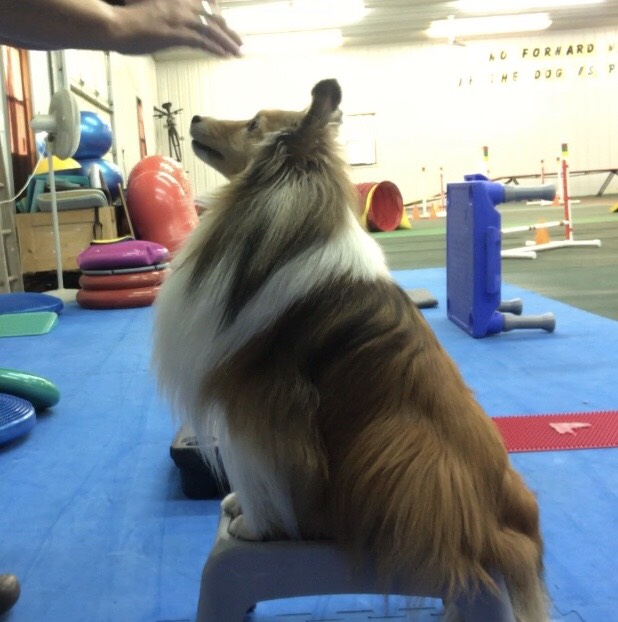 "My name is Shannon and I have an 8 year old sheltie who does agility. Being a CCFT myself and still learning, Bobbie's online classes are top notch. She has invaluable insight to many breed specific issues. 
Her feedback has helped me fine-tune my shelties sit; he tends to sit wide (aka: "the sheltie slide"). I quickly saw improved results with his sit. He is sitting more square and for longer durations with better form. 
 I can always count on Bobbie to give timely, thoughtful and specific instructional video review feedback when I send in videos."
~ Shannon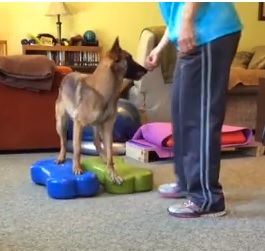 "My dogs and I strongly recommend Bobbie's fitness classes! We have worked on injury prevention, jumping support, warmup/cool-down and much more. Bobbie's demos are clear and easy to follow and she gives excellent feedback so that we learn to perform the various exercises correctly. Plus, my dogs have really enjoyed our fitness work with Bobbie's support."
~ Barb – Michigan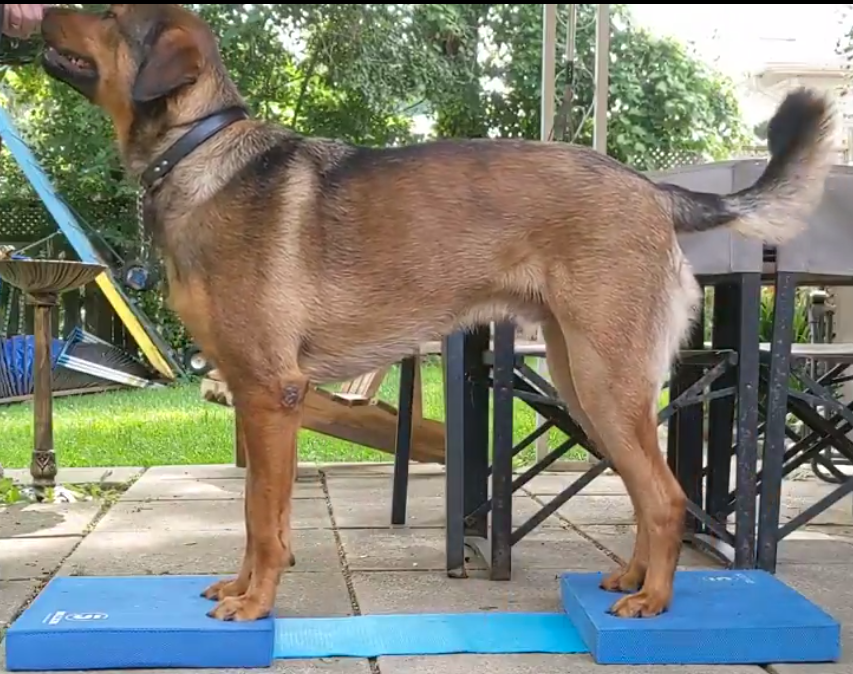 "Our first meeting at the K-9 Conditioning Workshop at Say Yes was just after Boris had partially torn one of his CCL's. I was still learning about the issue, and treatment options for this type of injury. The skills and knowledge I gained at the workshop helped me better understand how I needed to progress with Boris over the next several months. As Boris slowly recovered, including a partial tear on the other leg, we started physiotherapy and were able to put those initial skills to use. I then joined the Fitness Monthly and Foundation Fitness courses to compliment the physio work being done at the rehab clinic. Most recently, we joined the Rear End Awareness course, and that has really been useful to help Boris rebuild muscles in his rear legs.
The Foundation Fitness course helped me make sure Boris could properly do all of the required motions and behaviours. While Boris has not been able to do everything in each Fitness Monthy program, I have been able to extract exercises he is capable of doing and making good use of them. The Rear End Awareness course has been the most useful, and seems to be having the greatest positive impact on Boris' recovery. I've shown my vet and physiotherapist some of our videoed work, and they are very pleased with the types of exercises, and the improvements they can see in Boris each week. 
The text and video for each exercise in the courses is very clear, and being able to review them multiple times helps me better understand what is expected. The online feedback for my own videos helps make proper adjustments to the exercises. Any physical limitations or issues are also identified and alternatives suggested until the dog is more capable. I'm really happy with the programs, and feedback during the course. 
I'm really happy to be working with Bobbie during my dog's recovery, and look forward to keeping him in good shape in the future with the skills learned in these programs. I hope someday to take advantage of other programs as Boris becomes more capable of performing the activities.
Thanks!"
~ Brent - London, Ontario, Canada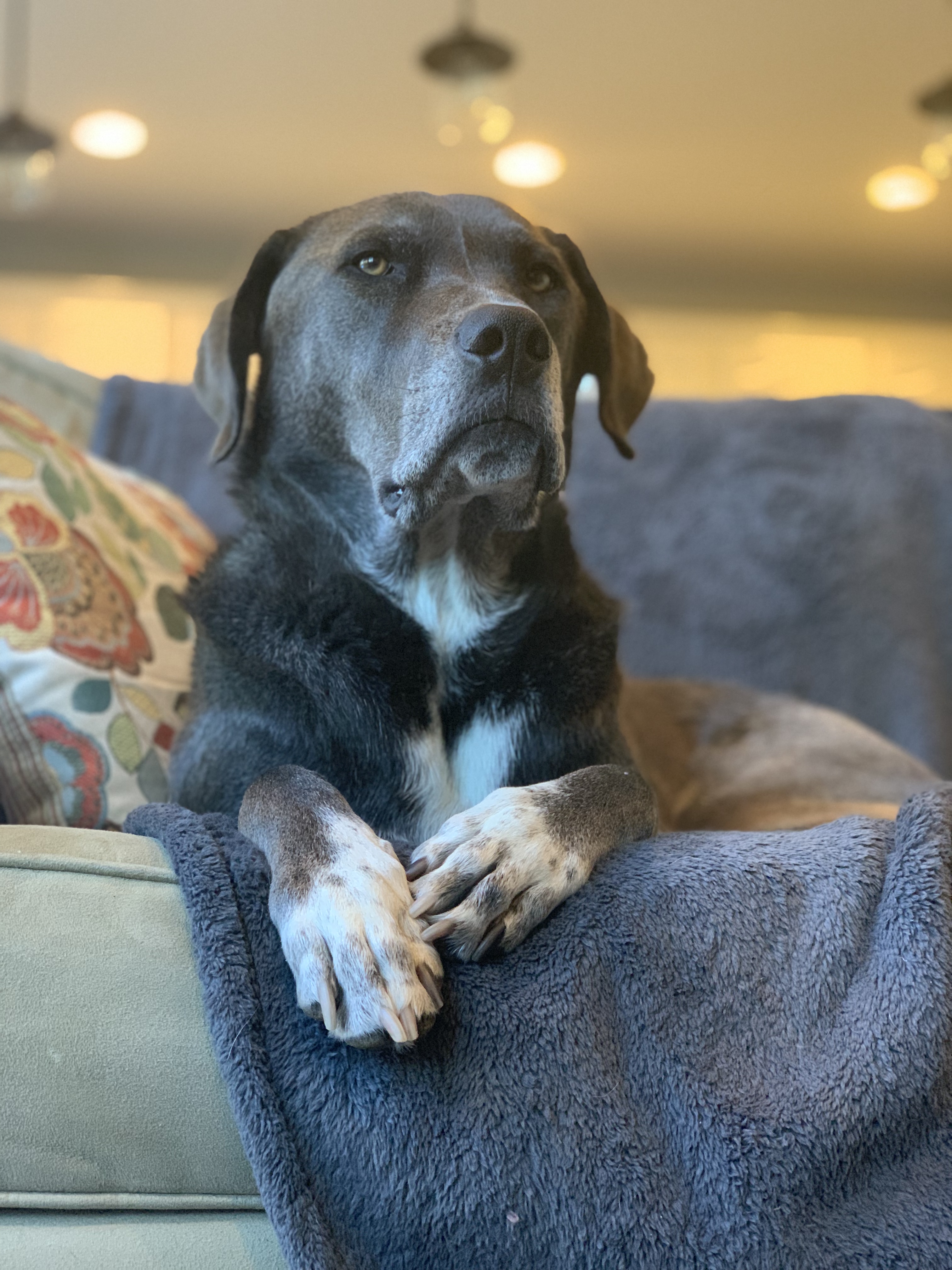 CLASS | Targeting Essentials for K9 Fitness
"I believe having a structured program with a new trainer is always helpful to smooth out the edges of working with my pup Kenji. I specifically took this course to have another renowned trainer look at my interaction with my pup and see what they noticed about our interaction and provide feedback. 
This course was recommended to me by one of my regular trainers. I already did quite a bit of work with my dog, just to improve our bond, and help him with some mental challenges, but this course provided me with new challenges, and it was a lot of fun watching Kenji work his way through them. If you have never filmed your training sessions, that is a great feature to dog training because you learn to review yourself, and then getting pro feedback is invaluable. 
I believe the biggest benefits were all the "extras" that get thrown in like the Freebies vault, watching other students work through the course with their dogs, and most of all being able to communicate with your pup on to get them to do the things you want them to do (in some cases had not thought of teaching them)! Thanks Bobbie!"
~ Timothy and Kenji (Pyrenees/Boxer/Shepherd mix)
Ashburn, VA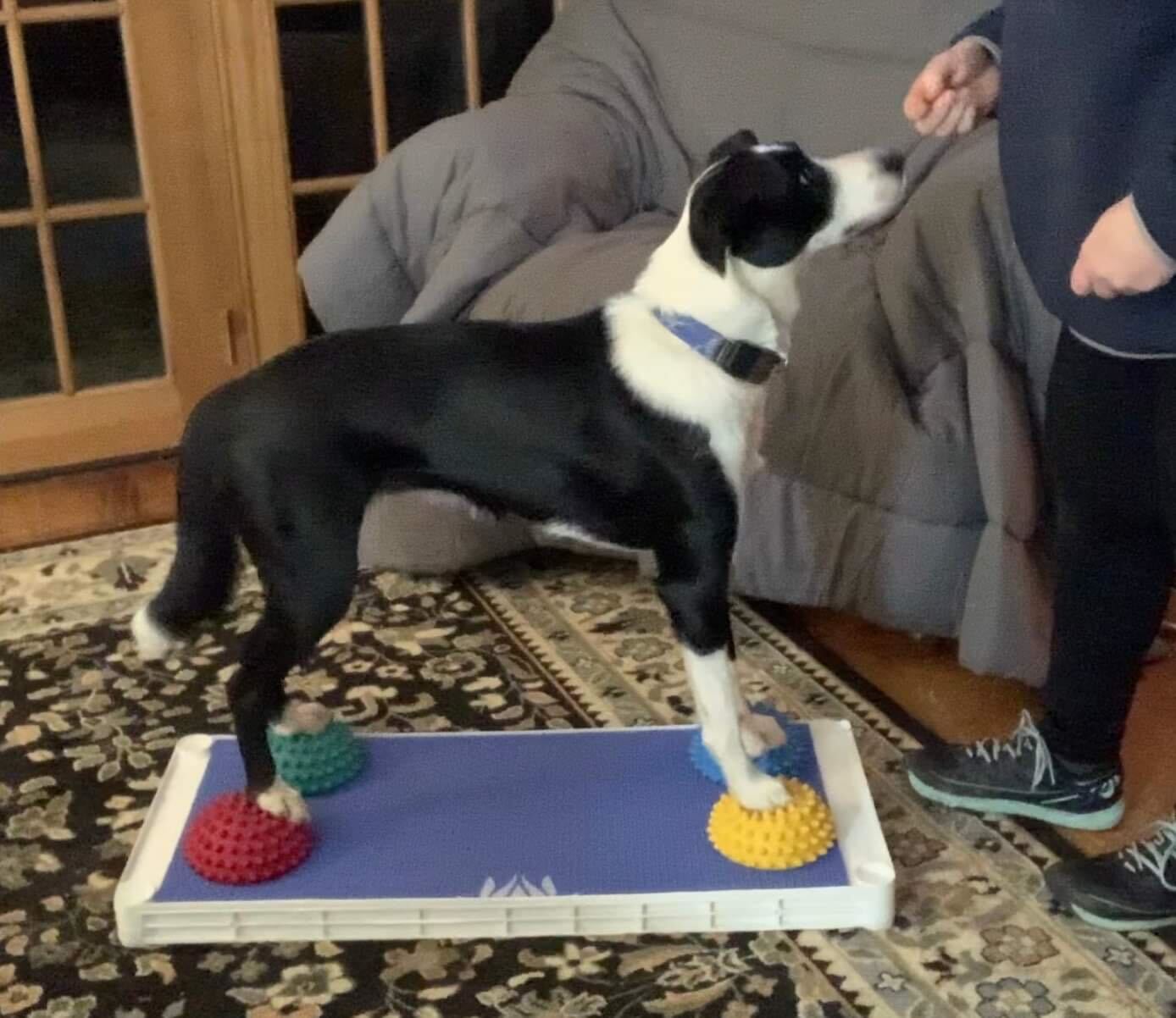 CLASS | Puzzling Paw Pods

"Bobbie will make sure that Paw Pods are no longer a "puzzle" for you and your dog. She has a technique for success for each dog/handler team in this class. You will be able to transfer all of Paw Pod work from this class into so many other facets of your dog's fitness plan. I use many of Bobbie's teaching techniques and exercises from this class to teach my own dogs and to teach my Kay9 Fitness students! Bobbie will teach you and your dog to Love The Paw Pods!"
~ Karen Kay CCFT, KPA-CTP (Kay9 Fitness), Taffy, Comet, and Kazi 
Deerfield, NH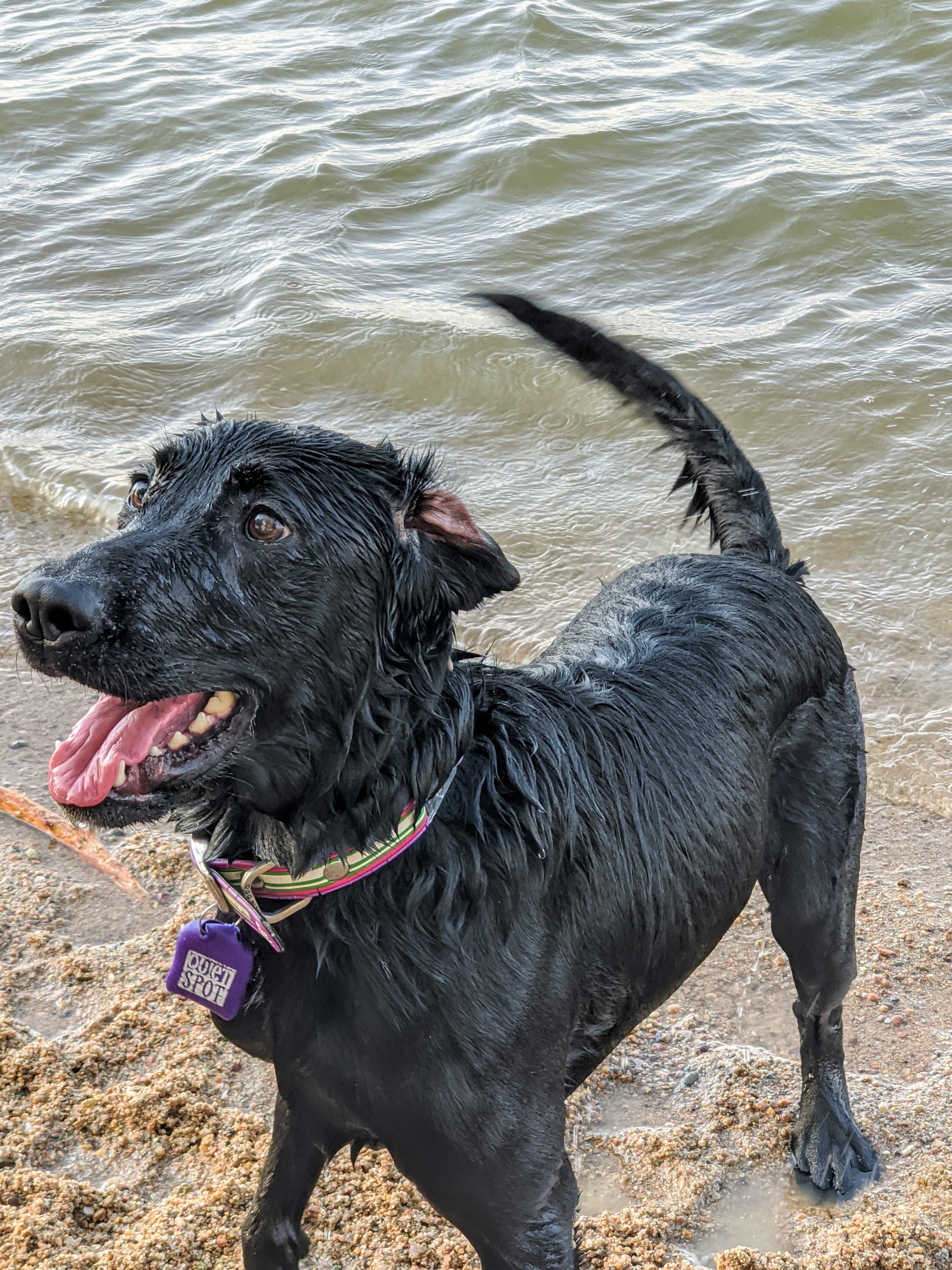 CLASS | Foundation Fitness
"Ursa had surgery on both elbows and a shoulder when she was a pup. She recovered well; loves swimming in the summer and running in the hunting fields in the winter. As a four year old, we wanted to keep her mind engaged while also helping to avoid physical problems in the future. We bought some FitPAWS equipment and looked for a class. Given COVID, there was nothing local; searched online and found Bobbie Lyons Canine Fitness & Performance Training's online courses.
The training is excellent. We learned a lot. Ursa loved doing the exercises (and the related treating). But I also loved the Yoon video feedback the instructor provided. It is way better than written feedback and in-person classes.
In an in-person class, I can't see exactly what I'm doing. And when the instructor is providing feedback, my dog might be acting squirrelly such that I only listen to part of what I hear.
With Loom, Danielle can pause the video, highlight dog posture feedback with her mouse, or point to where my body should be for better results, etc. And when I'm watching it, I'm focused on the feedback. I can't say enough positive things about this feedback approach."
~ John Harris and Ursa (Lab)
Thorton, CO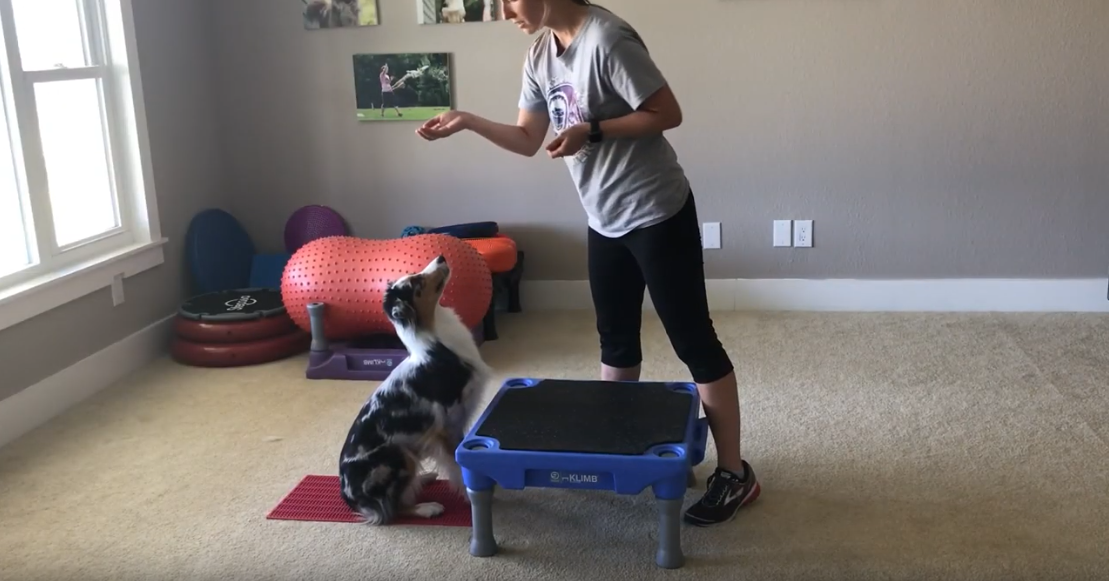 CLASS | Rear End Awareness
"I wish everyone taught rear-end awareness like you do!! It's amazing to see the difference and now I can totally understand how backing up to an object and backing up to Klimbs/a wall/handstands is totally opposite of getting that weight shift into the rear. I hope everyone who does sports takes this class cause it's been SOOO valuable to us.
I really can't thank you enough for all of this. It's an incredible course and has changed so much for us!!!"
~ HC - North Carolina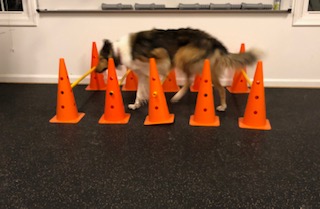 CLASS | Rear End Awareness
"This is my dog Vera, a border collie/collie cross, who has a very long back and weak hind end. This class has had a world of difference for her already and I am excited to see where she is after working on year exercises for a longer period of time. I loved the set up of the class with new videos coming out every couple of days, giving time to work on each, but not dwelling on one thing.
Thank you for all you provide to just regular folks like myself who have a passion for working with their dogs."
~ Allison Howard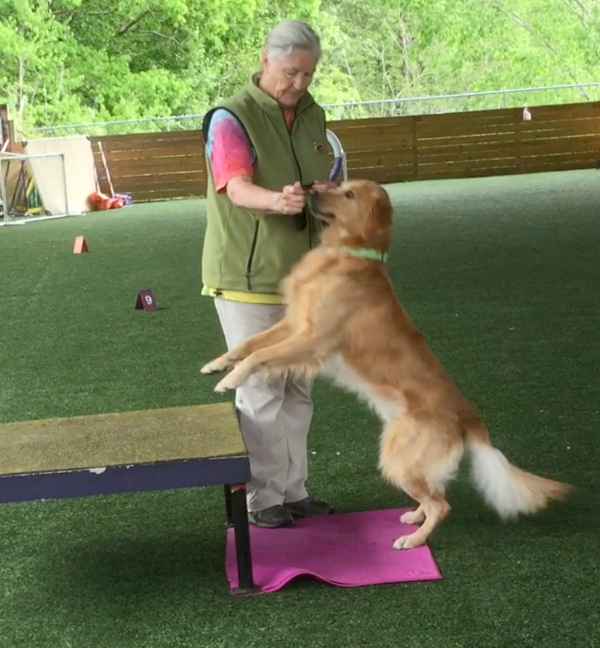 CLASS | Rear End Awareness
"Flash & I have just completed Bobbie Lyons' Rear End Awareness online seminar. This is the best online course I have taken thus far. It was broken down into 5 segments with several exercises assigned to each, & we were given at least a week to work on each. If you were not able to complete a section or something presented more of a challenge you were able to revisit it & Bobbie was constantly following up to ensure she had seen everything we sent.
The critique was always positive, encouraging & with valuable options as to how to achieve the sort after behavior. I thoroughly enjoyed it all, especially being able to see others work as well as it helped to understand that these exercises are a work in progress & the importance of revisiting all the exercises to ensure the correct result. Most importantly, all these exercises helped my dog shift more to the Rear! I would recommend it to everyone wanting to build a more balanced dog."
~ Di H. North Carolina, USA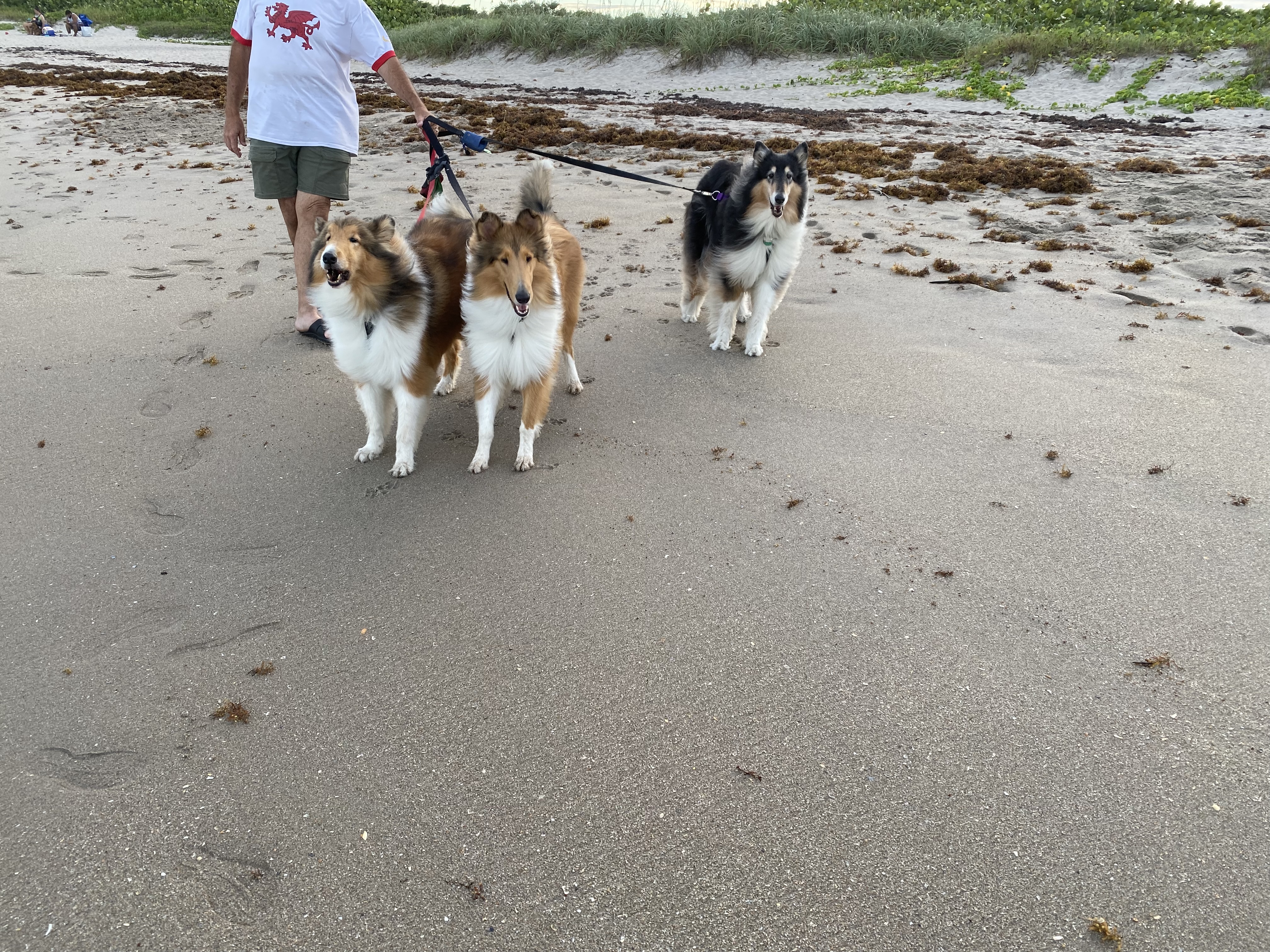 CLASS | Soothing Strokes: An Introduction to Pet Massage


"I signed up for the Soothing Strokes class because I have wanted to learn massage techniques for my dogs for awhile now. A local school has been closed due to Covid and when they did have classes, they were only on certain days when I already had events scheduled. This class was perfect because I could watch and learn at my own time. Lisa gave feedback on the techniques that was very helpful. I learned a lot. I found that my youngest dog really enjoys the head massage and relaxes with this which is a great tool for a puppy that gets over aroused easily. Lisa's written material and videos were very helpful in the learning process. My goals were achieved and I feel confident I am able to assess my dogs and give a nice massage to supplement ones they get from the canine massage therapist."

~ Joyce Jackowski, Rookie, Carlie, and Carson (Collies)
Florida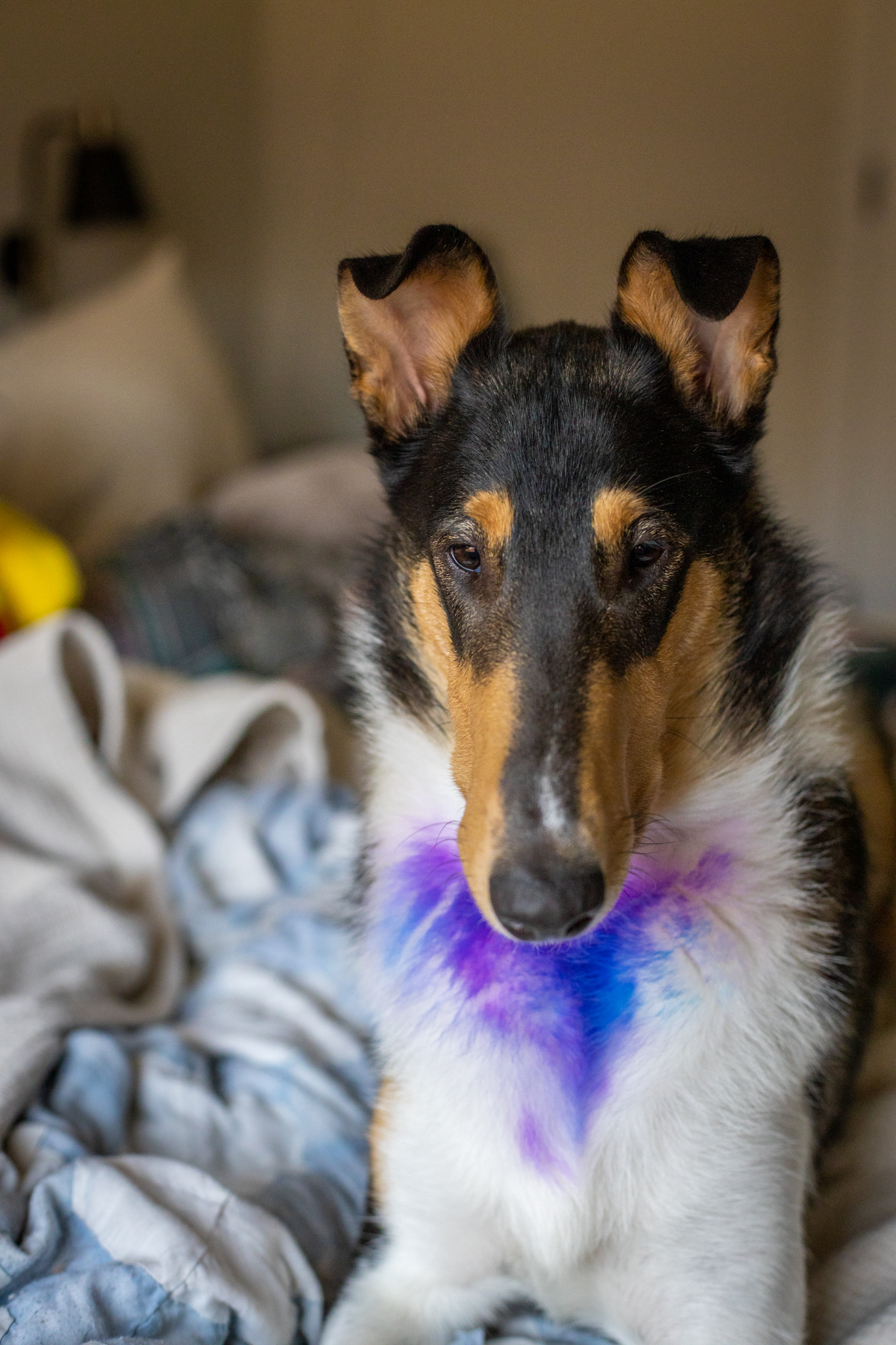 CLASS | Soothing Strokes: An Introduction to Pet Massage

"My dog Hamilton once received a massage at a sporting event by a friend whose trust he already had, and he melted into the grass like it was the greatest experience of his life. That experience planted the seed of my desire to dabble in pet massage.
Hamilton struggles in clinical settings and with new people, period, and so I knew that getting someone to see him regularly was not realistic. I learned about Soothing Strokes, and wanted to see if I could gain some basic tools to share massage with him on a more regular basis.
While doing the very first lesson, "Assessment Strokes," I noticed a strong reaction when I touched Hamilton's back half. It became clear that his rear and hips were extremely sensitive. He would whip around as if to flinch, or simply lay his head across my wrist, looking at me with eyes that seemed to be asking me to stop.
Lisa reviewed the video with me, and agreed. She encouraged me to have him checked out. We got x-rays just after his 5th birthday, and soon learned that he is beginning to develop arthritis in one of his hips.
While I was saddened, I was grateful for the class immediately. Not only did it teach me valuable skills, it also taught me to be more in tune with my dog's body and his reactions, which led to a diagnosis that may otherwise have been missed for some time. Instead, in noticing, I could start him on more supportive supplements alongside fitness much earlier.
With massage, he seemed to be more spry and more comfortable. He melts into it, and I feel like a wizard or something with the reactions and happy sighs I get. I've tried my skills out on a couple of other dogs including my Collie and my sister's Boston Terrier. My sister's Boston, Finn, never cuddles anyone but his mom. Within minutes of me placing him on my chest and beginning a massage, he was laid out flat as a pancake on my chest, breathing deeply.
While trying to film the final lesson, Hamilton kept offering me his back end instead of his head which I was working on at the time. I finally succumbed, and quickly found the area he was alerting me to was quite tight. I began to massage where he requested, and he melted into the floor, first into a sit, then a down, then on his back.
Lisa's videos were practical, informative, and went beyond just teaching the basic movements—but also how to listen to and remain connected to your dog.
I especially appreciated Lisa's timely and thorough responses along with her enthusiasm and shared joy at what my dogs were getting out of massage.
Thank you!"
~ Laura Cole, Hamilton (Catahoula mix), and Meimei (Smooth Collie)
Austin, TX

"Signed up for classes because Loki had a shoulder injury due to not not being built the best. I do not know his background (rescue) and he is probably a puppy mill dog. I also signed up because I had read a book that referenced your (master jumping book). Loved the information about what muscles are targeted with each exercise. I like the science behind these things. Makes it more real and easier to remember the key points (keep head up, have back straight, shift weight, etc)"
~ Colby Lehew and Loki (Aussie)
Chicago, Il, USA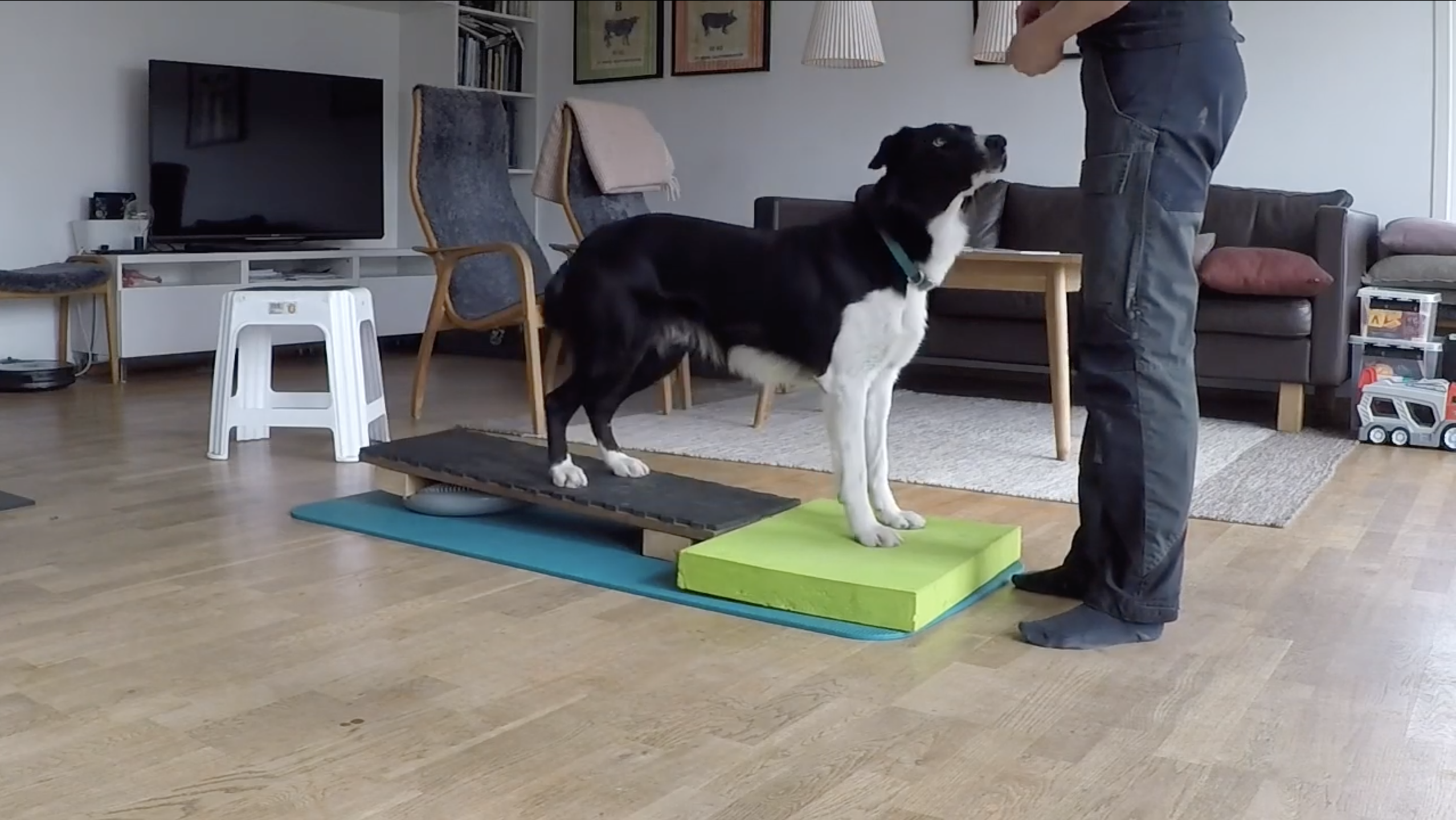 "I'm really seeing a difference in both how it looks and how he manage doing difficult obedience exercises. I've actually swapped two of my weekly obedience session with this and seeing a huge improvement in the obedience ring! I'll hope you will offer this course again in 2020."
~ Astrid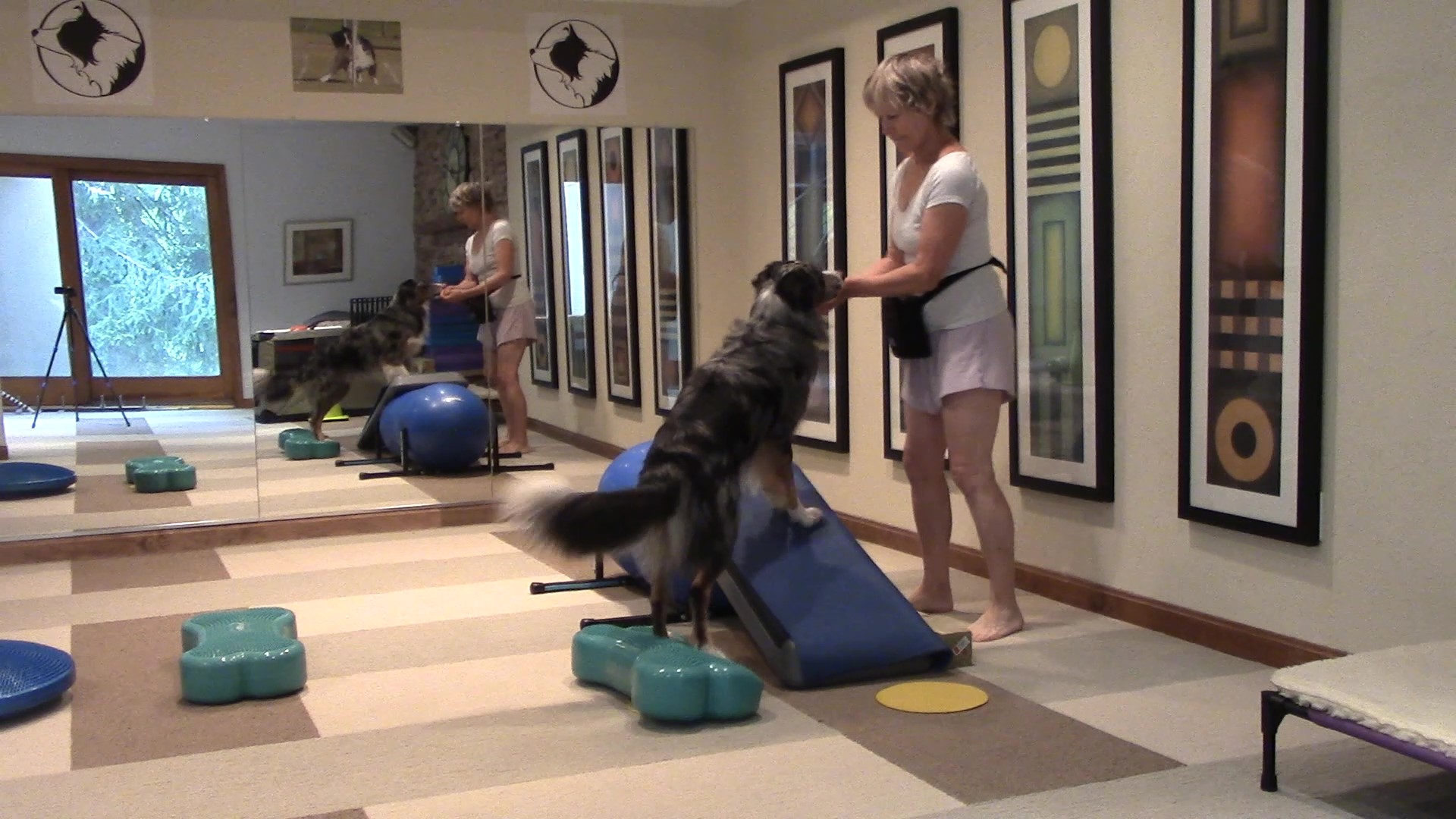 "I just wanted to let you know how very valuable your workouts have been for Watson and Darwin. You are incredibly creative about coming up with new exercises and variations, and as a result my dogs don't get bored –plus I know they are getting all their body's bits and pieces addressed at one point or another. I've been especially enjoying your monthly workout format. It gives the dogs time to learn the exercises, which allows us to get to reps and sets before the next month rolls around. And then we have something new to try out! For Darwin especially it has been invaluable, as he had an iliopsoas injury as a youngster and I've been trying to keep him in good shape without going overboard and causing another injury (which I have to be careful about, as he absolutely loves to do the fitness exercises). I can definitely see the benefit in both dogs' performances, and how much strength they have been developing, both in their parkour and agility activities. Thanks for all you do!"
~ Kathryn
Falls Church, Northern Virginia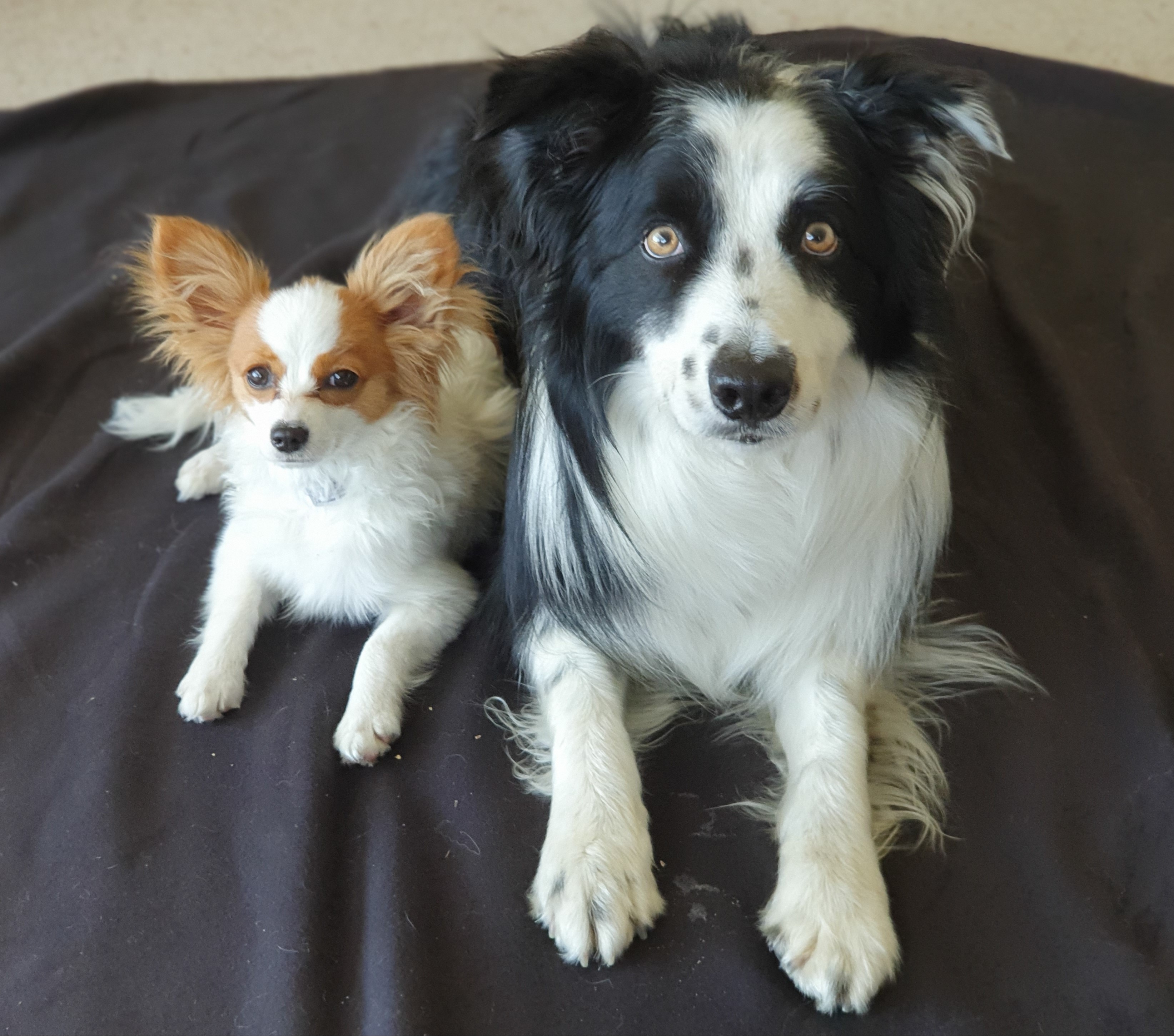 "I really enjoy the fitness monthly particularly over the winter months. It gives me focus in doing fitness training, and encourages me to teach my dogs different exercises. The loom feedback is amazing and it is great to watch the feedback for other people as well. Thoroughly recommend this course."
~ Fiona Ferrar, Loki (Border Collie) and Kahli (Papillion)
New Zealand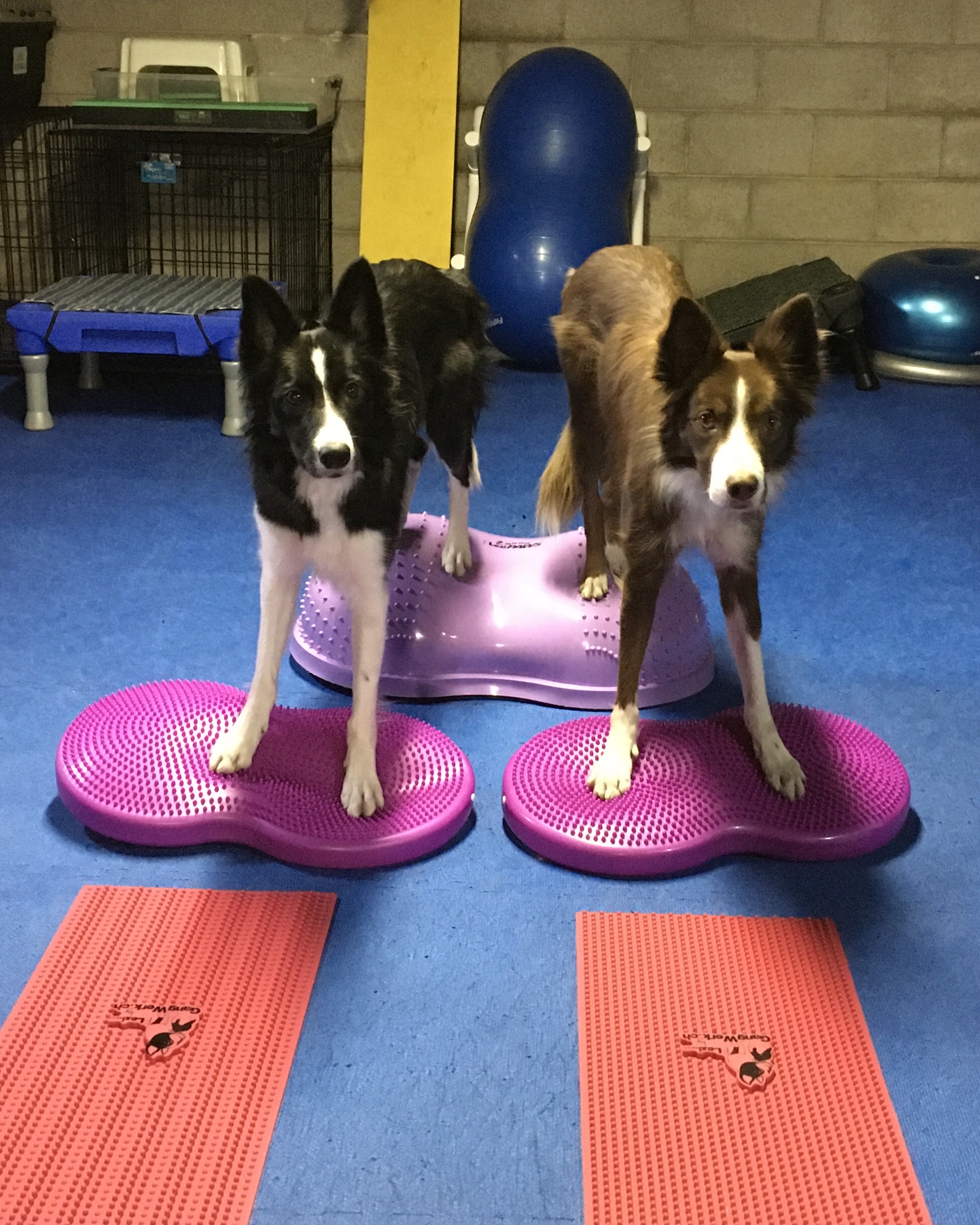 "I've participated in Fitness Monthly for (2) years and have taken multiple foundation courses with Bobbie. I so look forward to the new release each month (as do my girls), and it keeps me accountable to a fitness routine with my dogs. Bobbie's detailed video feedback is invaluable and reinforces proper mechanics, positioning, and reward placement. I love the variety and it takes the guesswork out of what to do. One can get a big bang for their buck by viewing other students' video feedback as Bobbie always provides great insight and troubleshooting gems."
~ Jan V, Ghita, Venus, and Jif
Wisconsin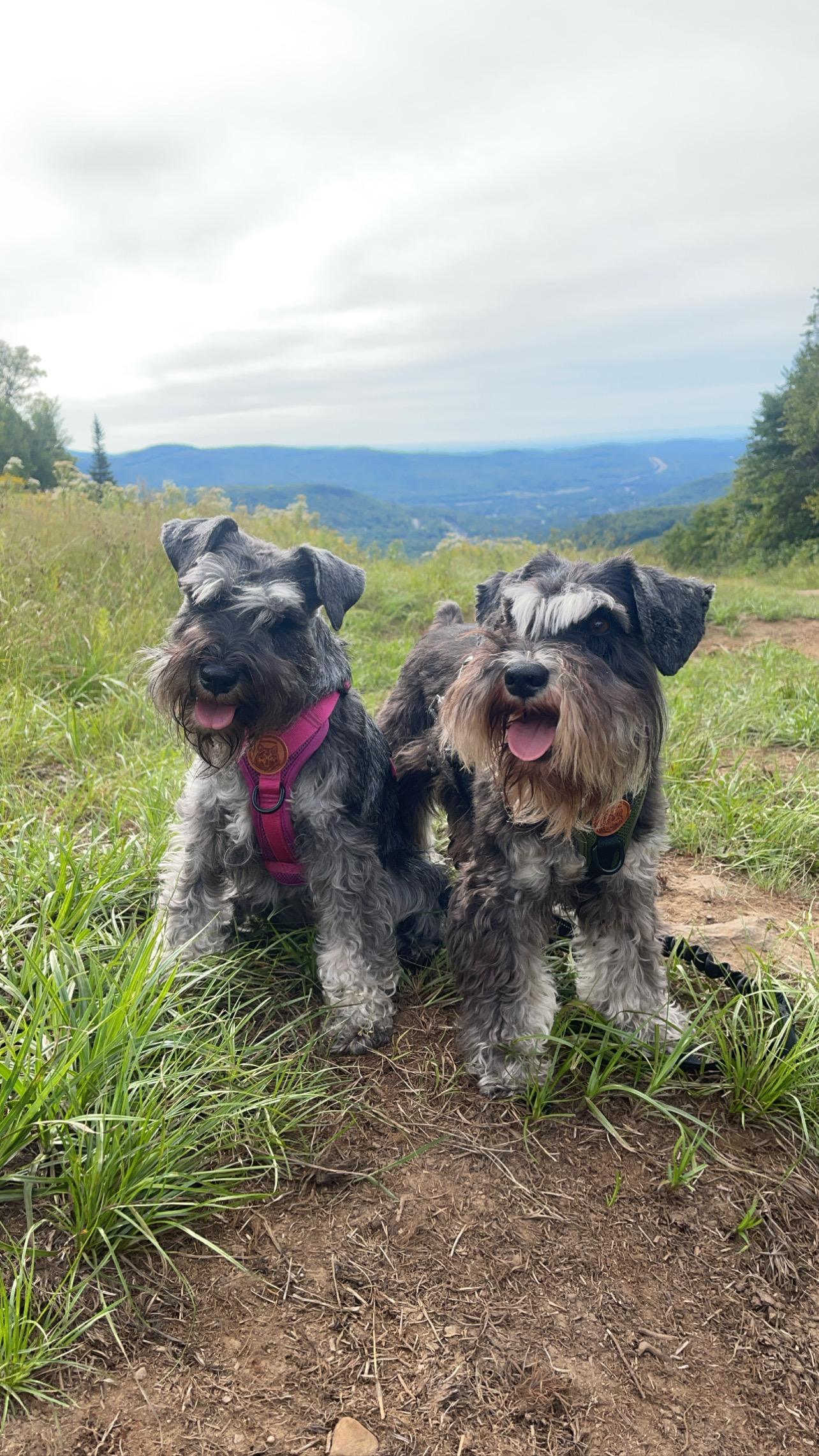 "My dogs and I always loved fitness training but I was a lacking a structured program to keep my dogs in shape for agility. I felt stuck in my fitness training and never really knew what to practice. I signed up for the fitness monthly program and uses 3-4 of my dog's meals a week to do the exercices. I am loving this program so much and love the challenges. I saw a HUGE improvement in my dog's weave performance 2 months into the program. I am always looking forward to the new and fun exercises every month and have PLENTY to work with." 
~ Stephanie Belanger, Bentley & Brea (Miniature Schnauzers)
Quebec, Canada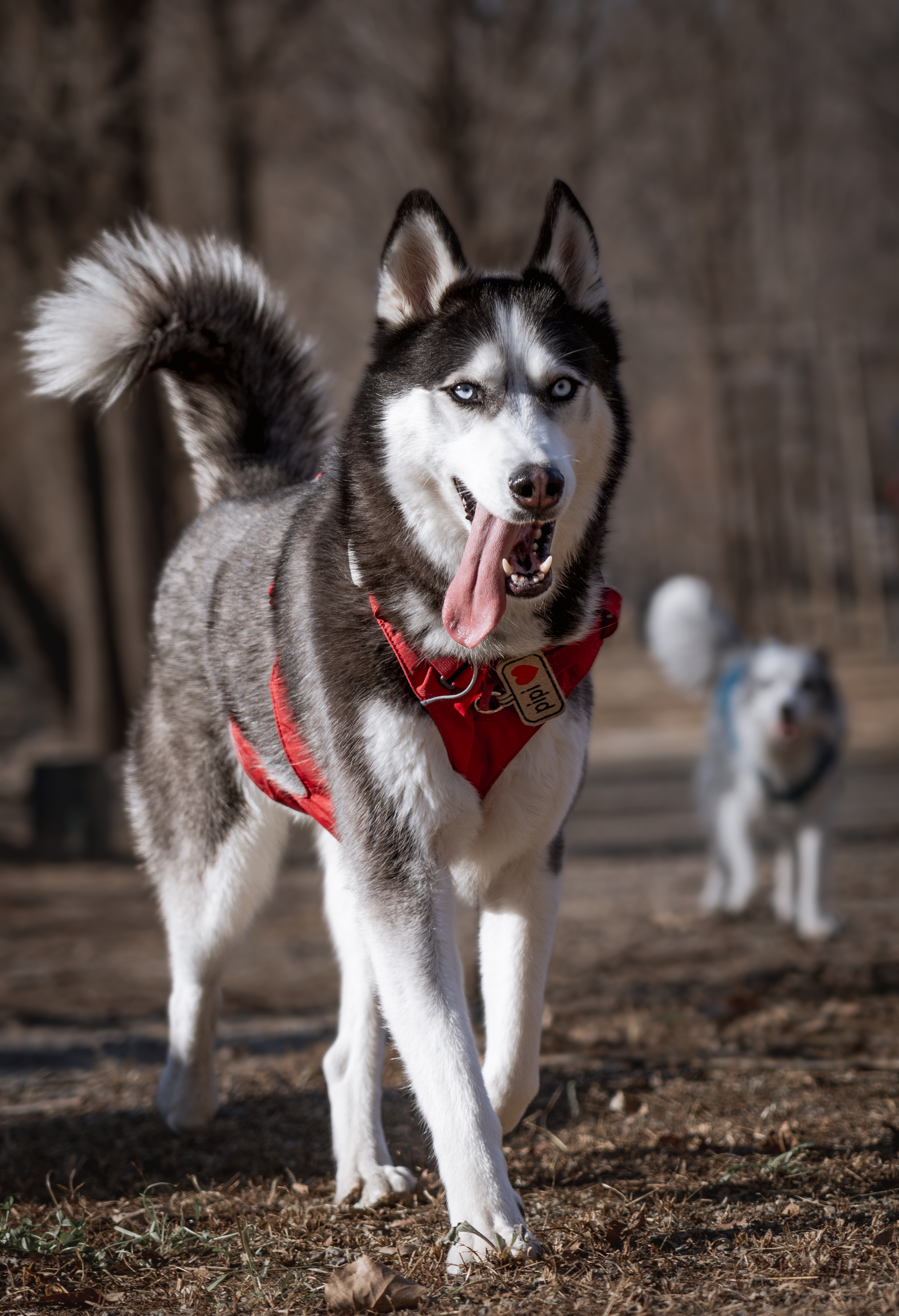 "Thank you very much Bobbie for the wonderful course. If we can provide more demonstration videos of large dogs, I think it will be even better. Thanks" 
~ Zihan Wang and PiPi (Husky)
Beijing, China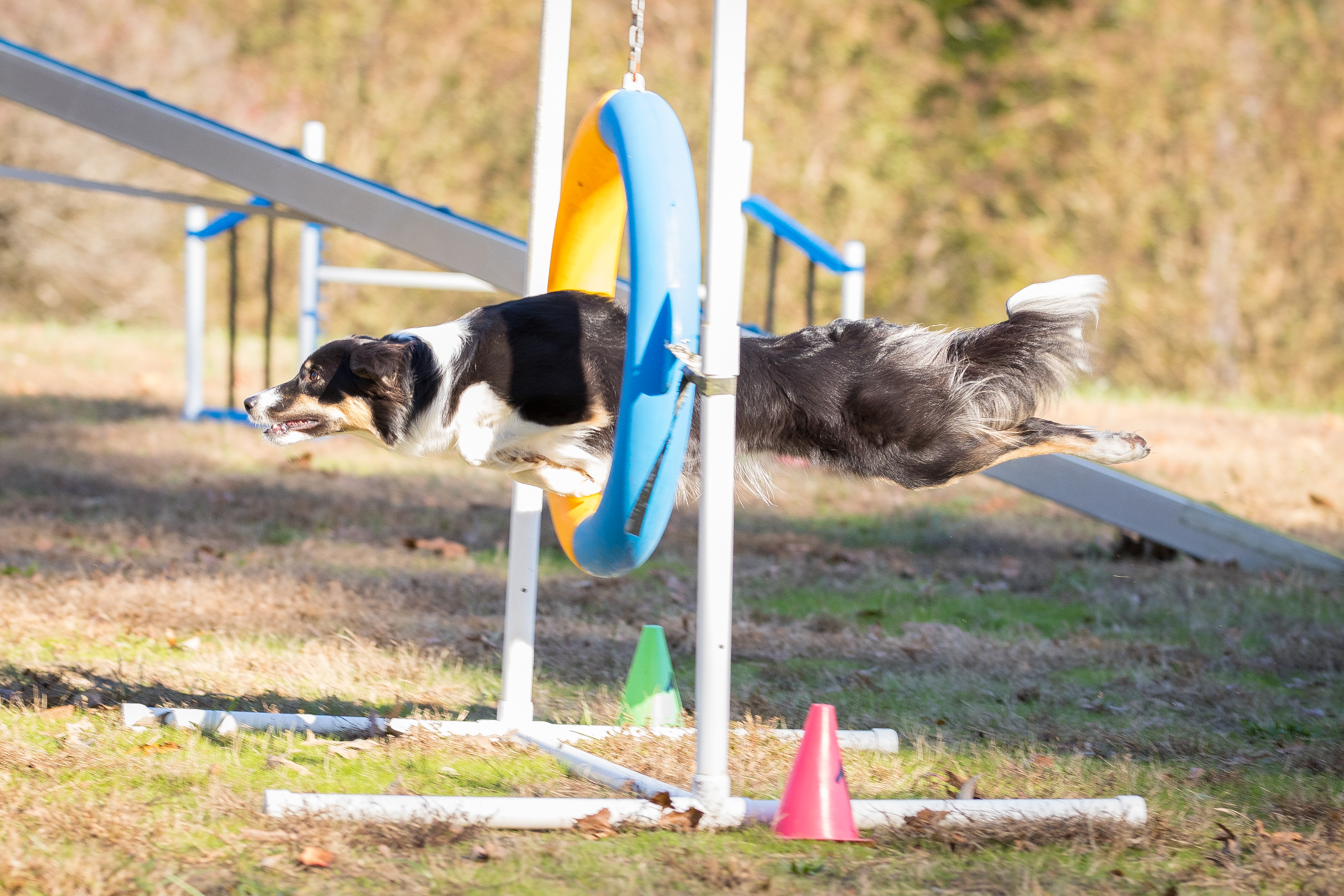 1:1 COACHING | Live Online via Zoom
"I have worked with Bobbie for both my sports dogs, Bishop and Rave. Bobbie is FANTASTIC. I love the exercises she comes up with every month - way more inventive than I can ever even dream of on my own, and very good at targeting specific muscle groups depending on what issue we are having. Because of Bobbie's exercises, we were able to target abductors and adductors in such a way that Rave's weaving became much more confident and fast. Bobbie is also very good at breaking down exercises when you are having trouble training it so that you can get the results you are looking for quickly!"
~ Liz Burke and Rave (Border Collie)
Raleigh NC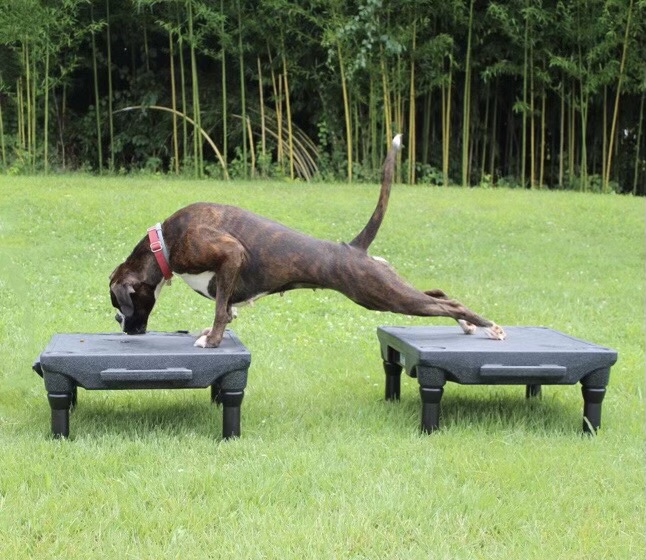 WORKSHOP | Strategies for Teaching Pet Dog Fitness
"I will complete the CCFT program this year and this course was extremely helpful to get ideas of how to design fitness classes etc. definitely highly recommend taking classes with Bobbie!" 
~ Lisa Ashford and Aruba (The Poopy) Boxer
Mount Holly, NJ USA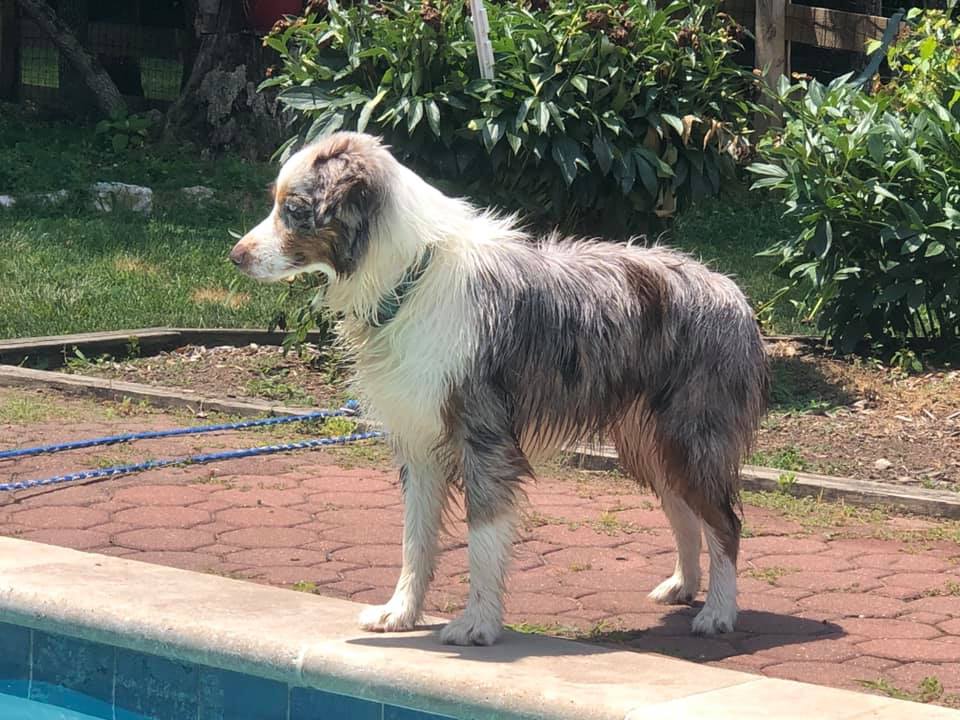 WORKSHOP | Strategies for Teaching Pet Dog Fitness
"This workshop: WORKSHOP | Strategies for Teaching Pet Dog Fitness was full of great information! So many techniques, ideas and so much help for teaching fitness classes for pet dog people. Really, really enjoyed this workshop & I'll be able to apply so many ideas and techniques to classes that I teach."
~ Sally Petty and Topaz (Australian Shepherd)
Sperryville, VA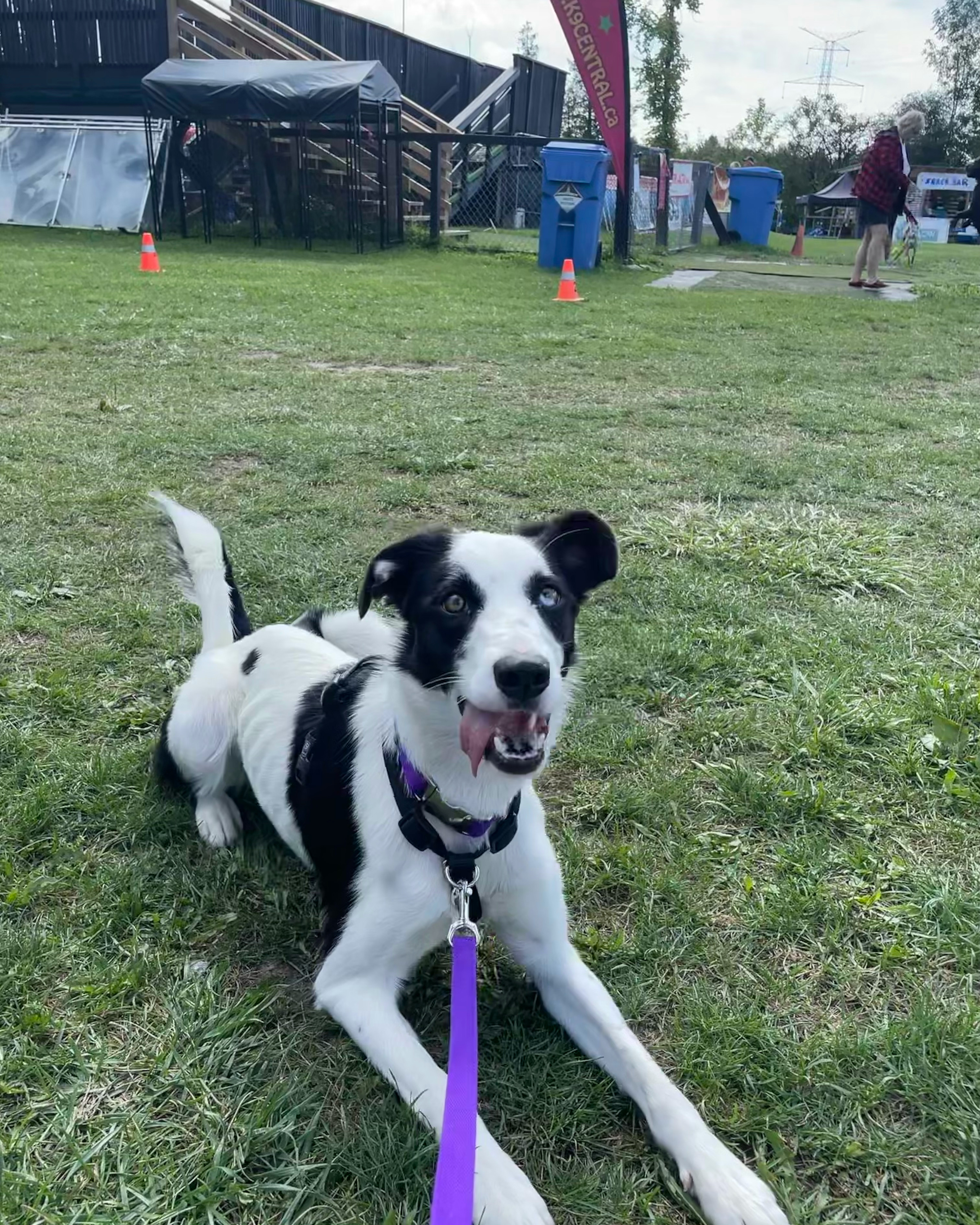 WORKSHOP | Strategies for Teaching Pet Dog Fitness
"We signed up for the Teaching Pet Dog Fitness class after seeing an ad up on instagram. I wasn't really planning to teach fitness classes - I just thought it would be great for my 11 month old border collie to work on strengthening for sports. It exceeded my expectations. She has gained so much confidence throughout the course. She was nervous with a lot of the equipment at first but now is so eager get on it and do the exercises. It's so encouraging to see her go from tentative/running away when something is different to more curious and likely to keep trying something that previously made her unsure. I think offering fitness classes could be a great relationship/confidence builder for a lot of the fearful dogs I work with and I now plan to offer them in the new year."
~ Sam DeJong
Kitchener, Ontario, Canada
WORKSHOP | Strategies for Teaching Pet Dog Fitness
"I took Bobbie's Strategies for Teaching Pet Dog Fitness as a refresher since it had been a few years since I received my CCFT.  
Having a working spot was definitely beneficial, submitting videos and having Bobbie comment on them showed me what I was doing and how I could improve or that my dog was awesome ;)
I will be back for more in the future!!!"
~ Maureen Stevens, CCFT, and Daisy Mae (American Staffordshire Terrier, Boxer, Mastiff)
Broomfield, CO
Classes enroll the

 1st through the 15th 

of 

every other

 month -

 Jan | March | May | July | Sept | Nov