GROUND WORK FOR DISTANCE AND TEACHING CUES
Do you need something to do this winter with your dog that doesn't require a lot of space??
Do you have a puppy or dog that you want to teach distance but you don't have a lot of room or equipment??
Do you want your dog to understand your cues better?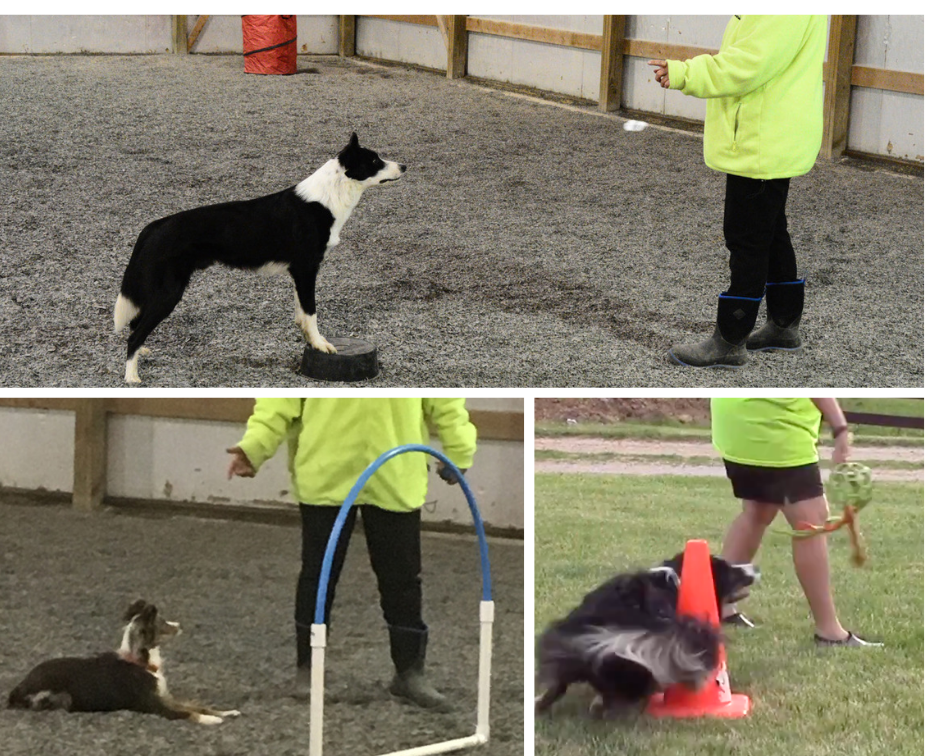 The key to success is having a strong foundation. There is so much you can do to train your dog your cues and distance without agility equipment. In this class, we will go over my foundation exercises including
shadow handling
targeting using toys
using targeting to teach cues and distance
Teaching groundwork exercises will help your dog learn to follow your body language, learn your verbal cues and understand motion that helps give them the confidence and information to work away from you.
In this class I will be performing these exercises with my puppy Inspire! You will see the actual learning process of how I train my pup. I will also use my advanced dogs for some exercises to show you that even very advanced dogs still need a refresher on these exercises. I have never had a dog understand my cues and body language as a pup/young dog as Inspire does and I attribute this to the new groundwork exercises that I have done! He has amazing distance already. I am so excited about our agility journey and would love to share some of the great exercises I did with him as he grew from a pup to a dog almost ready to compete!
This class is great for puppies over 4 months old as well as older dogs that need to learn these skills and more advanced teams that want a "tune-up".
During this class, we will cover
How to build and increase distance skills
How to teach your dog to move ahead of you
How to teach your dog to work laterally away from you
How to teach your dog to read your body language, verbal cues and motion
Equipment: targets, toys, cones, and 1-2 hoops or jumps to work the sequences in this class.
Open to all dogs over 4 months of age. Minimum equipment; non-slippery elevated foot target (I use feed bucket), 3 cones and 2 hoops or jumps
Here is a video in Inspire at his first run throughs at a year old.
Here is a video of Lisa's highlights from 2018 NADAC Championships so you can see how she uses her distance!

Disclaimer: The information in this class may over lap or appear in other classes due to the foundation needed for many behaviors, tricks and fitness exercises.