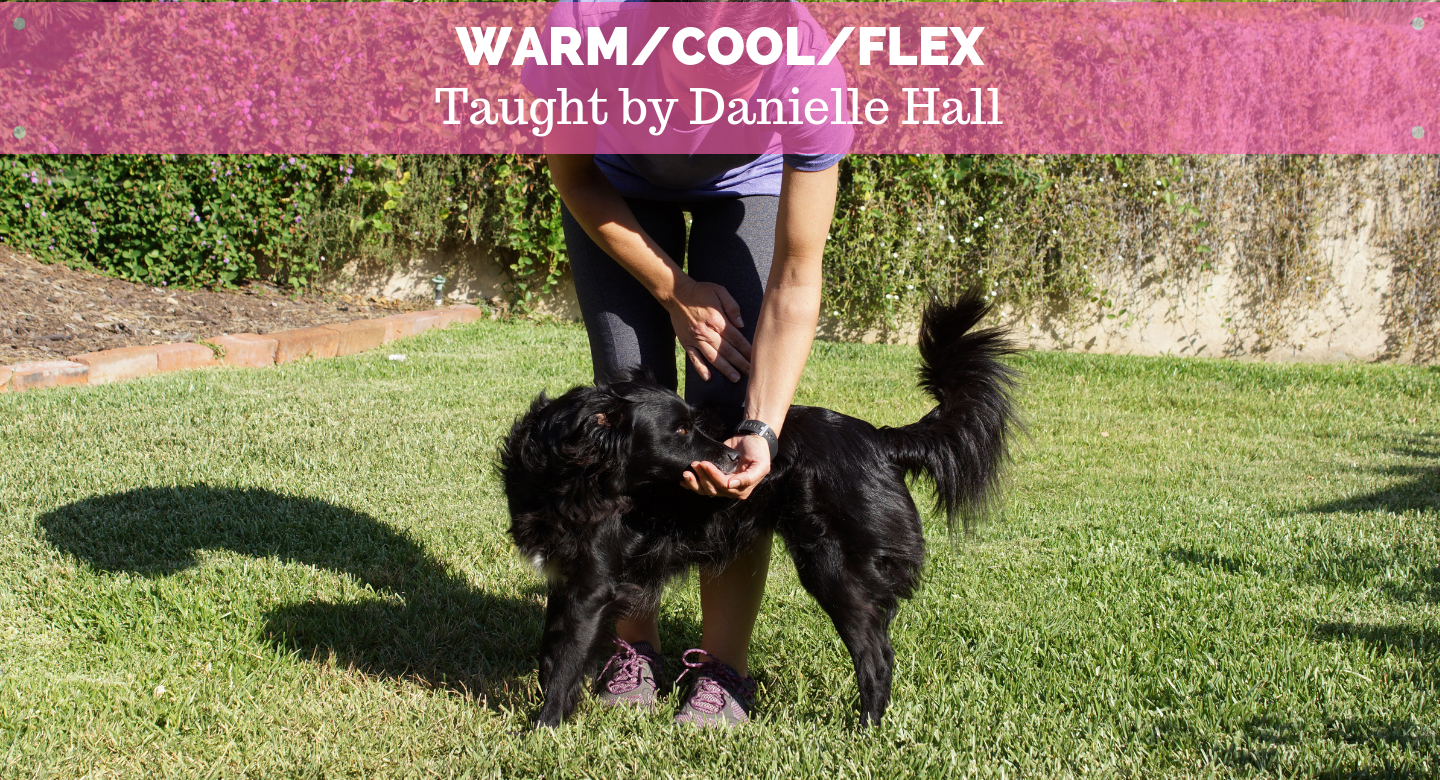 Warm/Cool/Flex
This class is all about warm up, cool down and flexibility exercises.
There will be discussion threads to ask questions and post video for review. Everyone is a participant. Each class is broken into sections with several lectures within each section. You can post ONE short 3 min video per section for instructional review.
Each section will post to the site every 7 days. Class begins on 5/15 and there are 8 sections/weeks of material. The course is open for video submission, questions, review and comments for 90 days after the first day of class - access to material lasts for 1 yr.
This class will cover in-depth what could be included in your warm up, cool down and flexibility routines. Warm muscles perform better than cold muscles and with a decreased chance of injury.
Warm ups for agility will be the focus, but we will also discuss movements that are beneficial for the physical challenges of other sports.

Why take this class:

🌀 20 behaviors to choose from for your warm up routine
🌀 Learn why you should warm up, cool down and improve flexibility
🌀 Learn when and how to add active and passive stretching to your routine
🌀 Learn about resting heart rate and respiratory rate and why they are important
🌀 15+ behaviors to choose from for active range of motion/flexibility

Curriculum:
Proper warm up movements - over 20 behaviors

Cool downs - learn cool down strategies

Active stretches - over 15 behaviors

What level are the exercises - This course will have beginner through more advanced exercises.
Suggested Pre-requisite - A basic understanding of clicker training and the following behaviors either on verbal or hand signal cue, using a target or lured:
Nose touch and/or nose touch hold
Chin rest
Go to mat/target
Wrap a cone
Possible equipment - substitution will be recommended if you don't have equipment used in the videos. Many exercises will be shown on the flat (no equipment needed).
2o2o board/travel plank or aerobic bench
Targets
Target Stick
Mats
Feed pan or bowl
Stool
These skills will be taught on the flat (ground) without fitness equipment or balance props. Although I may occasionally use common household items to help obtain the desired positions, they are not necessary, but may be helpful. If you don't have the equipment set up shown in my videos, look for substitutions and ask in the comment section for suggestions

A variety of training methods can be used to obtain the proper movement or position - shaping, luring, capturing, targeting and molding. These will be discussed in the video tutorials, in the forum and through video review but every tiny step will not be demonstrated in the instructional video.
Disclaimer: The information in this class may overlap or appear in other classes due to the foundation needed for many behaviors, tricks and fitness exercises

Your Instructor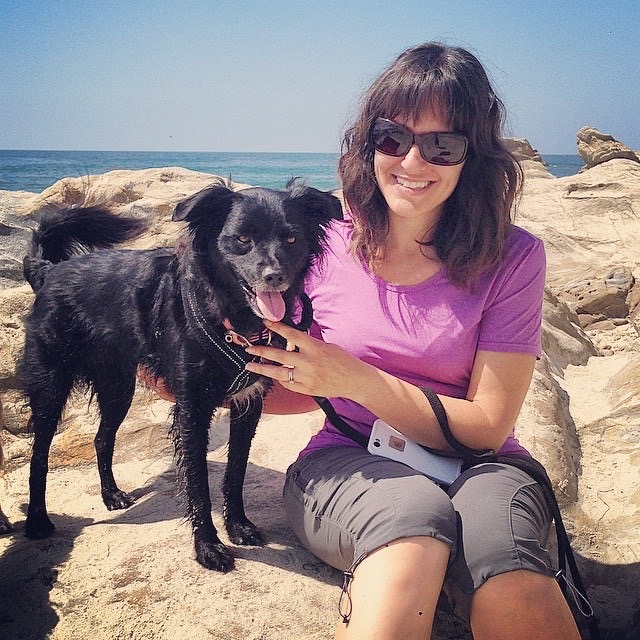 Danielle's journey to becoming a canine fitness coach began when her agility dog suffered a shoulder injury. The injury was not easily diagnosed and took over a year to confirm. During that time Danielle set out to learn as much as she could about canine conditioning and injury prevention. The education, knowledge and training she acquired helped her dog return to an active lifestyle. She took every online class, seminar and workshop she could. One of her most invaluable resources has been everything she has learned from her friend and mentor Bobbie Lyons, CCFT, KP CTP, a pioneer in canine fitness. Danielle completed the University of Tennessee Certified Canine Fitness Trainer program earning a "CCFT" certification and is also a member of the Bobbie Lyons K9FITteam.


Danielle regularly assists Bobbie Lyons and trains with Bobbie several times a year, as well as assists her with various workshops each year. Danielle's videos and photographs have been featured in many of Bobbie's online classes and articles, including articles published by Clean Run Magazine.


Danielle owns the K9 BeneFIT and offers private lessons (both in person and virtual), group classes, and workshops in the Southern California area and beyond. She also teaches online classes through the Bobbie Lyons Canine Campus. Her goal is share the benefits of canine conditioning, strength training and body awareness with dog owners to help reduce the chances of injuries and improve performance.
Frequently Asked Questions
When does the class start and finish?
Class officially starts the day after the enrollment period ends. New material will be dripped out every 7 days after class begins to allow you time to process the information and start the training process. Video review and commenting will be open for 90 days from the start of class allowing you plenty of time to work through the material, take and edit video and formulate your questions as well as allow me time to review and give feedback. I have built in extra time after all class materials are available so that students that are behind or students still working on behaviors can ask questions and post video for review and comment.
How long do I have access to the class?
For one year from the start of class. The school reserves the right to modify, update or remove this class at any time.
What is your refund policy for current classes?
You will receive a refund if you request your cancellation at least 1 day before the class begins. There are no refunds after class has started.
What if I am unhappy with the class?
We make every effort to offer valuable information at an affordable rate. We suggest you read the class description carefully before making your purchase to determine if the class is right for you. Because there are many levels of trainers, there will be material that is review for some and new to others. For those that are review, it will give you an opportunity to look at what you have trained and refine the behaviors as needed. If you are unsatisfied with your purchase, please contact admin at
[email protected]
Can Bobbie Lyons diagnose or treat injury?
No - Bobbie Lyons, CCFT, KPA CPT cannot diagnose or treat injury. She can design fitness plans for healthy dogs or dogs that have a written release from veterinary care and/or veterinary rehabilitation care.